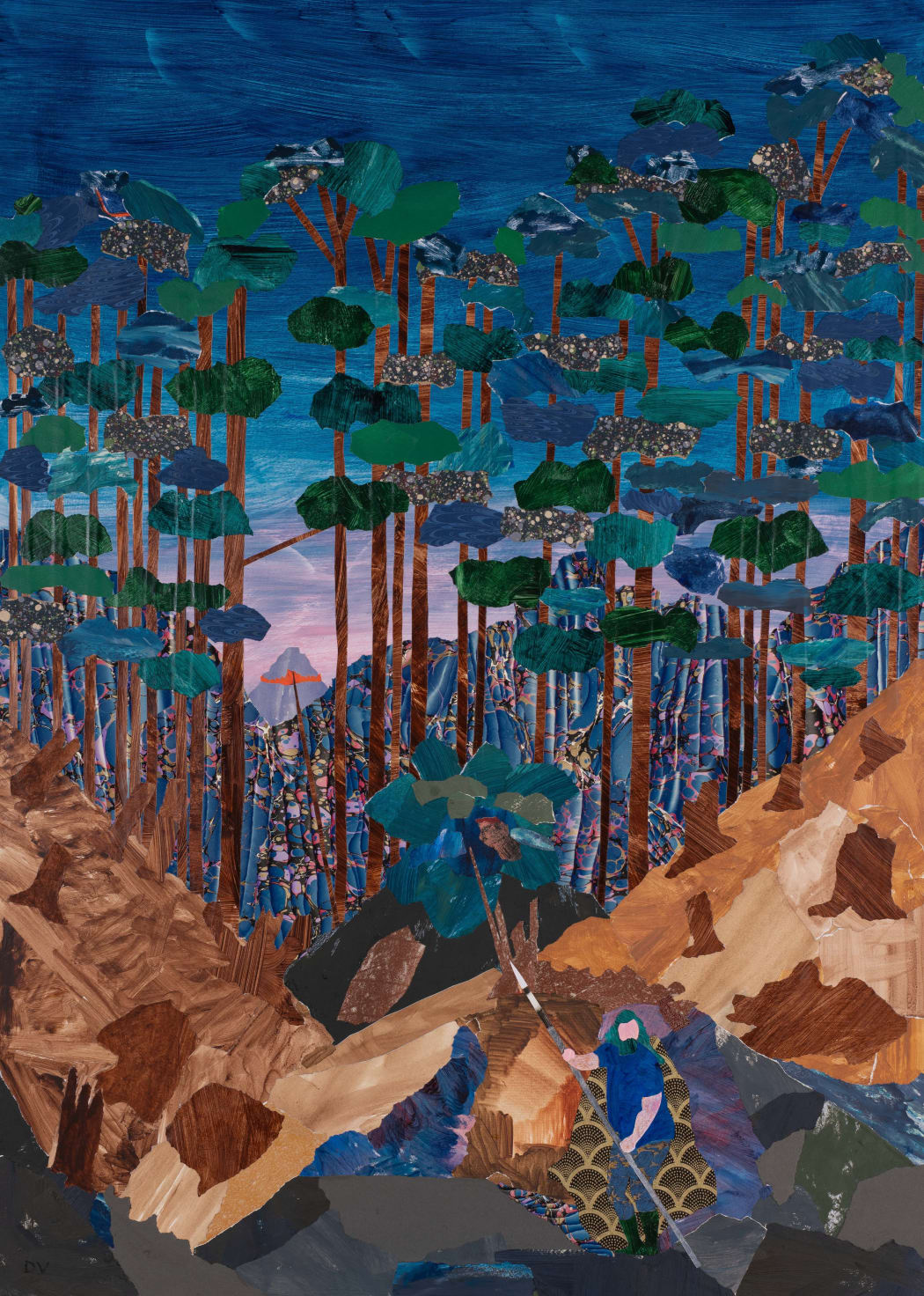 DIONE VERULAM - WAGNER'S RING CYCLE SERIES
In recent months, Dione Verulam has made a collection of collages, oils, linocuts and collagraphs in response to Richard Wagner's Der Ring des Nibelungen (often referred to as The Ring Cycle). Completed in 1874, the four operas: Das Rheingold, Die Walküre, Siegfried and Götterdämmerung have entertained and inspired artists, writers and musicians for well over a century.

Dione's work is an interpretation of Wagner's world in which gods and goddesses, giants, a dragon, heroes and heroines roam in a Germanic landscape. Images from the artist's sketchbooks have leapt into the mix: Hunding's Hut is based on a Transylvanian shepherd's hut perched in summer upland grazings, the 'golden' Rhine is a view of the Dordogne from the village of Beynac, Brunnhilde's fire stems from a bonfire party and the setting for Wotan and Fricka's argument about marriage is based on the River Spey.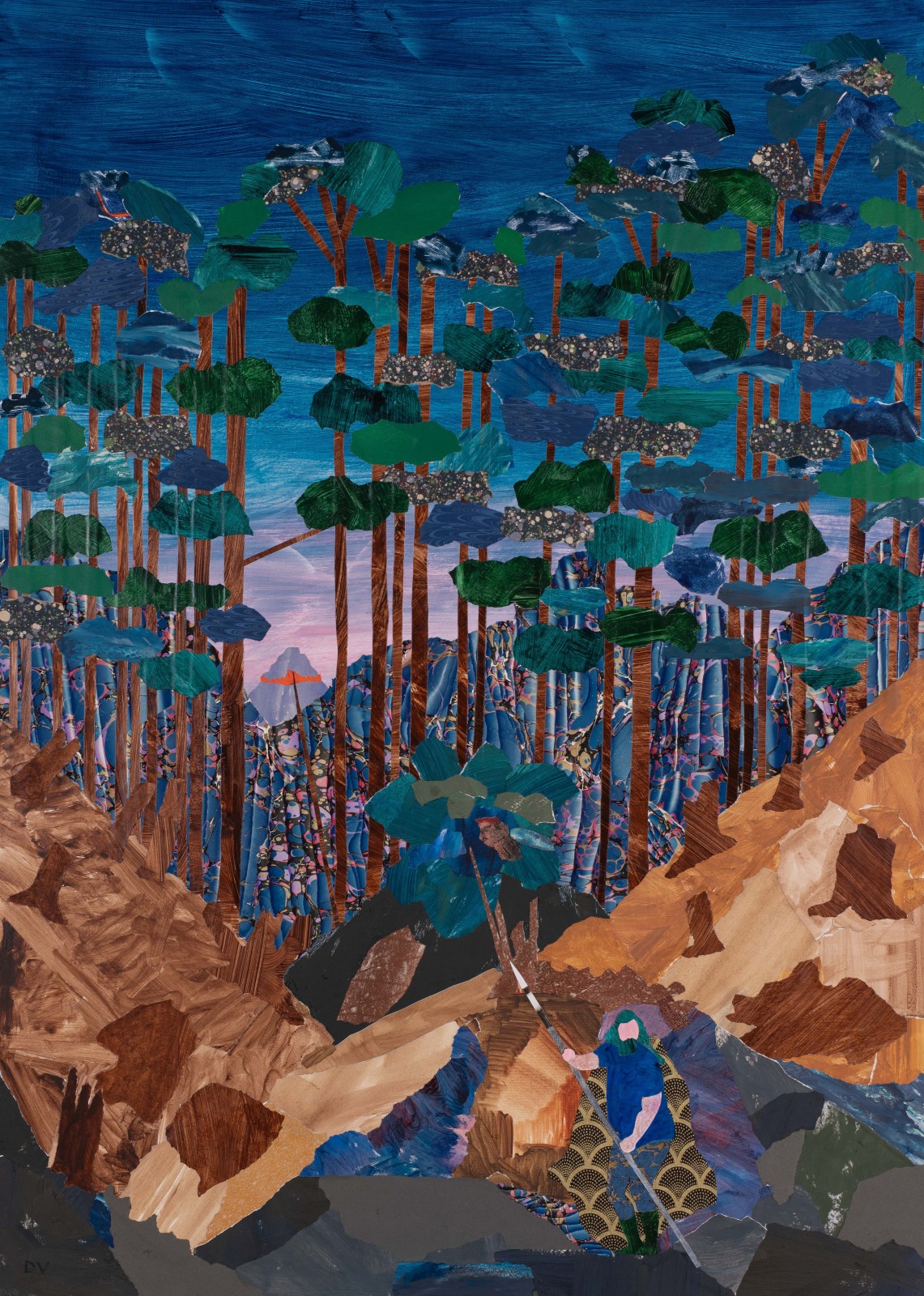 Wotan and Brünnhilde's Rock
Collage
120 x 87 cms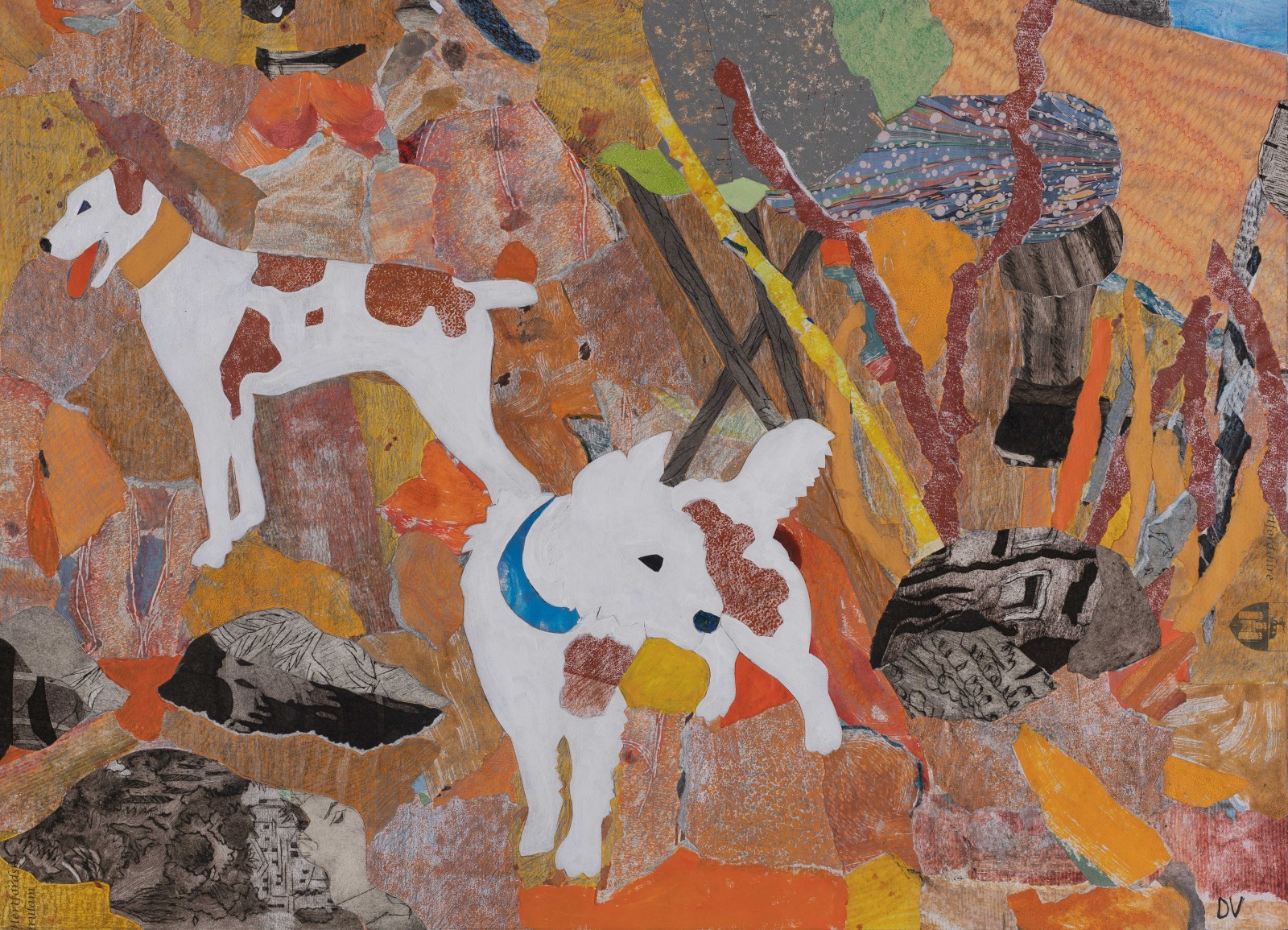 Hunding's Dogs
Collage
46 x 63 cms
CLICK HERE TO VIEW THE ENTIRE SERIES