Newsletter - 24th January 2022
Most artists, at one point or another, have experimented with the colour black: Goya, Manet, Malevich, Opie and let's not forget Anish Kapoor who, in 2016, bought the exclusive artistic rights to Vantablack (the world's blackest material). A backlash ensued which led to the multidisciplinary British artist Stuart Semple releasing PINK (the world's pinkest pink) and explicitly banning Kapoor from buying the paint.

With more than a passing nod to Kazimir Malevich's Black Square paintings, Dione Verulam in her collage In Tune with Malevich strategically places her dancing couple in front of one of the artist's iconic black squares. Felice Hodges' canvas Gold, Black and Off White uses black to startling effect, the charcoal in Sally Muir's drawing acts as the perfect foil to the dog's whitey-grey hairs, and the carborundum in Kate Boxer's Shags effortlessly conveys the density of the birds' plumage. As the saying goes, 'there's no light without darkness'.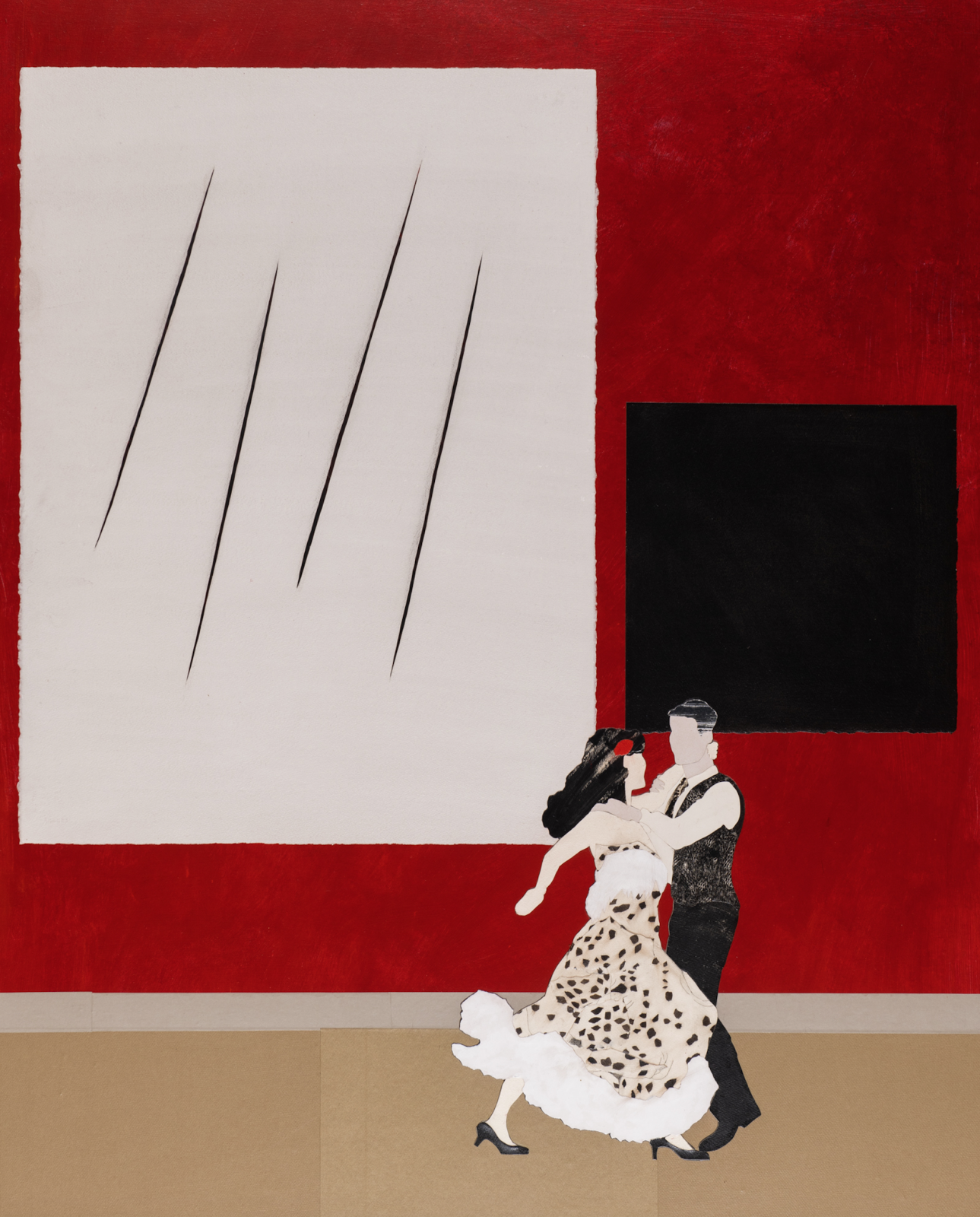 Dione Verulam
In Tune with Malevich
Collage
122 x 99 cms
SOLD
Felice Hodges
Gold, Black and Off White
Mixed media on canvas
170 x 170 cms
£9,000
Sally Muir
Joss
Charcoal and pastel
76.2 x 55.9 cms
£1,850
Kate Boxer
Shags
Drypoint, carborundum and hand-coloured
106.7 x 78.7 cms
£1,760