Among Friends is Bridget Lansley's second solo show with Cricket Fine Art. Having always loved to paint, Bridget now works full-time from her studios in London and Wiltshire. As an artist possessed of excellent observational skills, she will always find the interesting details in a shooting scene: the individual gait of men walking uphill sporting colourful shooting socks, gun sleeves slung over sloping shoulders, the flick of a gundog's tail …
When talking about her flower/still life paintings, Bridget explains, "I bring them to life using blocks of colour, painted from imagination. I find the unknown exciting, the choice of colours challenging and the balance all important."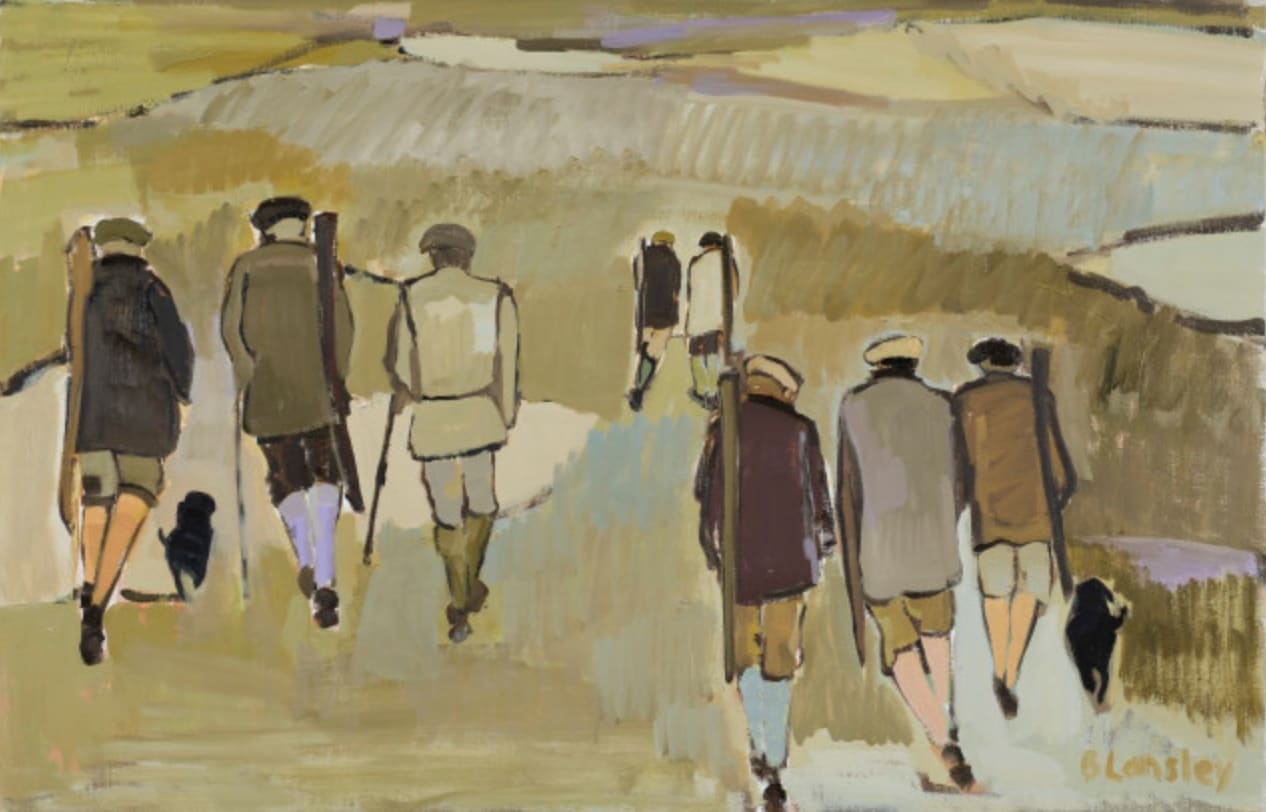 Eight Gun Day, oil on canvas, 76 x 102 cms
Can you tell us a little bit about what you did before taking up painting?
I had careers in publishing and fashion having been one of the original founders of London Portrait magazine in the 80s. Subsequently, I worked in fashion which was very rewarding.
What is your first memory of experiencing art and why did it make such an impression on you?
My father took me to the National Gallery of Art in Washington DC, then known as the Mellon gallery, when I was ten. I felt very grown up and the variety and size of the paintings had a huge impact on me.
Who has been your greatest mentor and what is the most important thing that they have taught you?
Robin Child who runs the Lydgate Research Centre, now in Devon. He has taught me not to "fiddle" and that "unfinished is finished" - one of the most difficult decisions to make as an artist is to know when a painting is finished.
Are the people in your pictures painted from memory?
My figures are painted from memory having experienced many days of shooting in some hugely contrasting landscapes.
You've said that the titles of your pictures are really important to you – can you elaborate?
The titles give a little life and they're important because when the pictures are being viewed I feel it might add more interest to the work.
If from now on you could only paint one genre and nothing else what would it be and why?
I think it would be the flower/still life paintings because I love balancing the colour and the composition, and creating something very individual.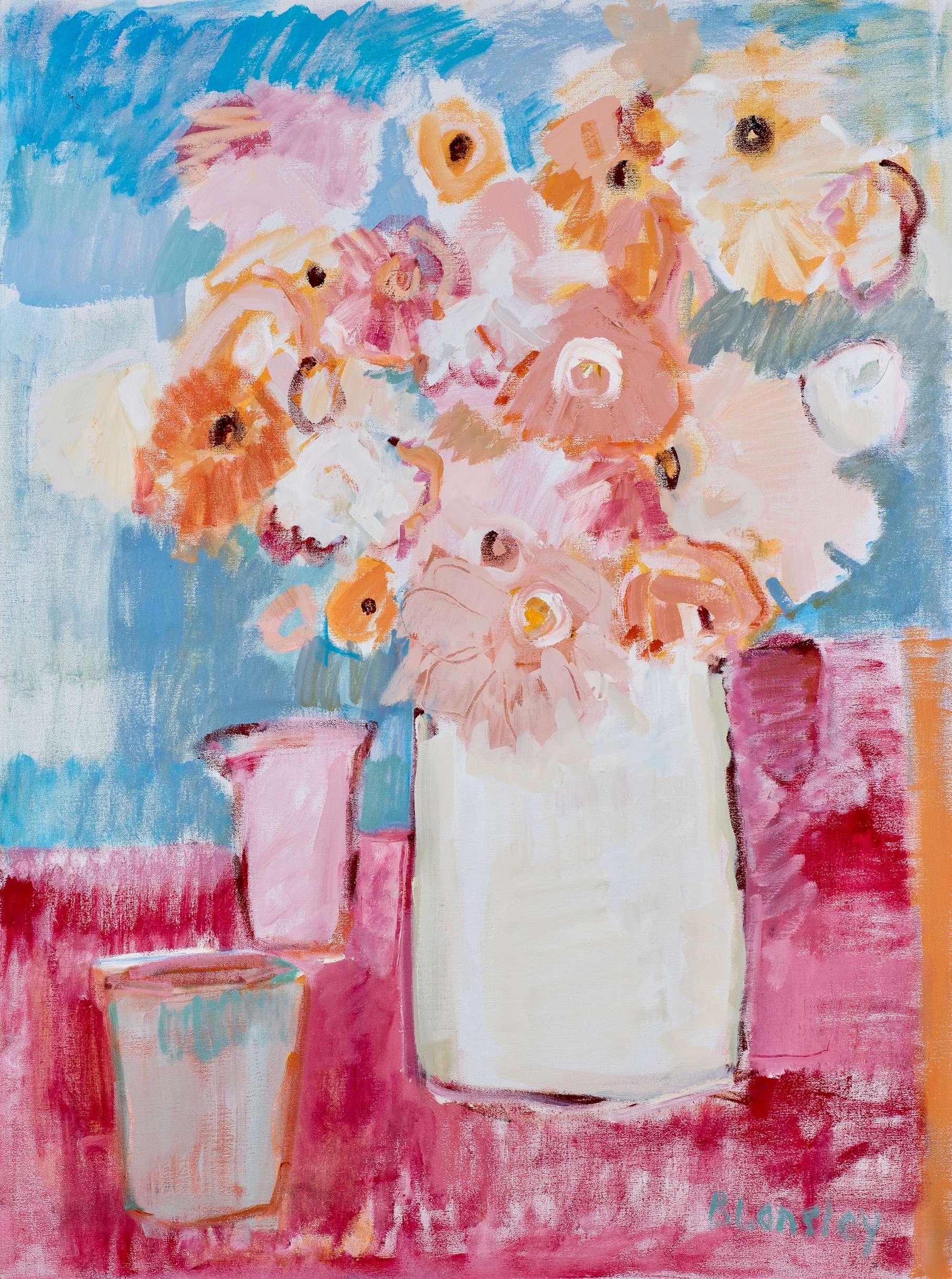 Shades of Pink, oil on canvas, 102 x 76 cms