Newsletter - 22nd March 2021
INTRODUCING A NEW GALLERY ARTIST
KATHARINE EDWARDS
From a young age, Katharine Edwards and her sister would draw on almost anything: "We spent whole days in the orchard trying to draw trees. Our parents never minded if we covered the table mats. I think they were pleased we had this passionate interest, and they only ever encouraged us."
After a foundation course at St Martin's School of Art, Katharine went on to Ecole des Beaux-Arts, Paris (1984-1987) where she studied life-drawing and painting under the Serbian painter, Vladimir Veličković.
Working mostly in acrylic paints exploring colour, line and space, Katharine's paintings frequently convey the heat-scorched southern landscapes of Andalusia – a region she loves and knows so well.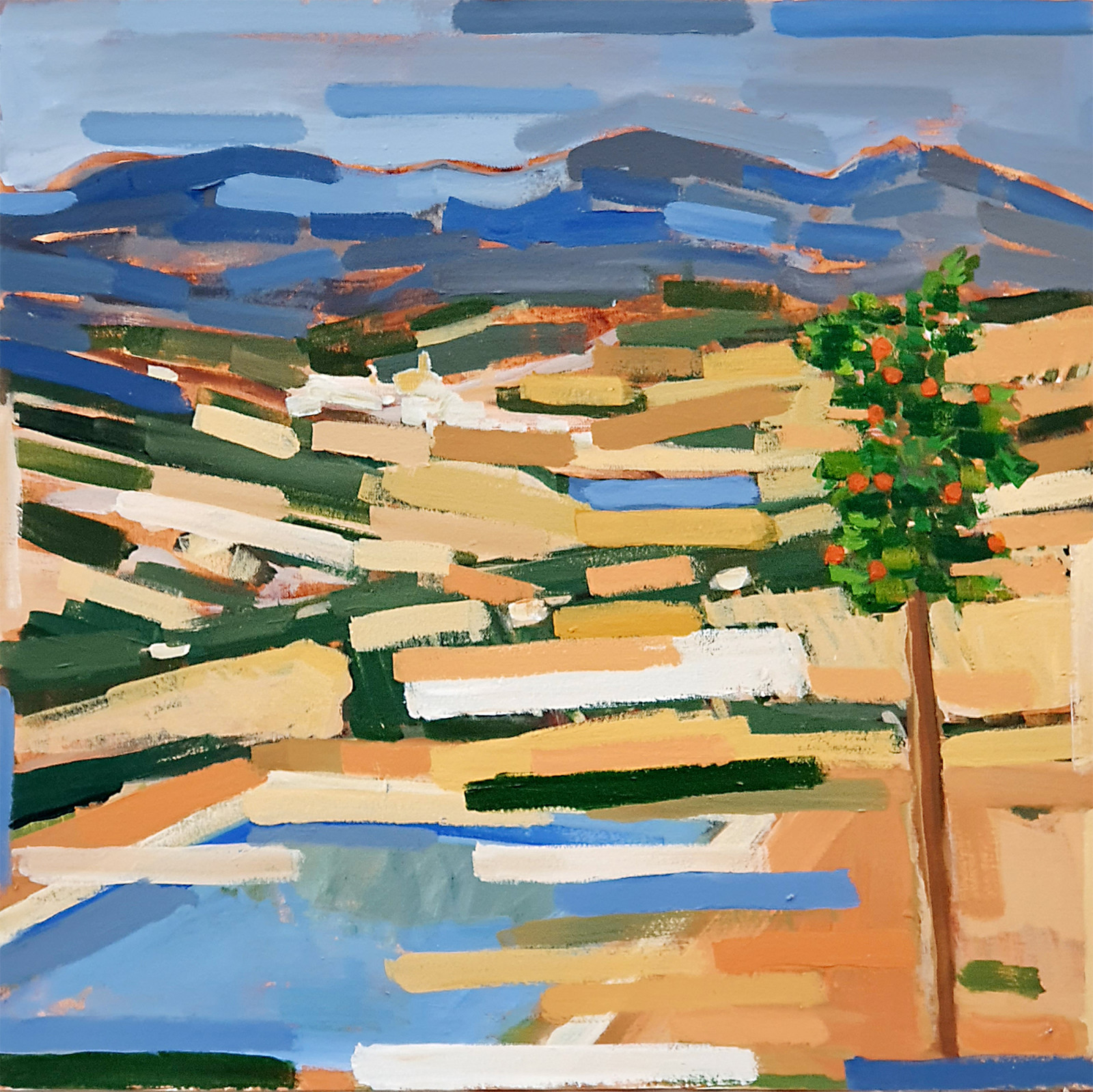 Swimming in the View
Acrylic on canvas
70 x 70 cms
£2,800
El Pueblo de Iznajar Cordoba
Acrylic on canvas
140 x 190 cms
£9,500
Olive Paths
Acrylic on canvas
104 x 104 cms
£5,000
Across the Border
Acrylic on canvas
51 x 41 cms
£1,900