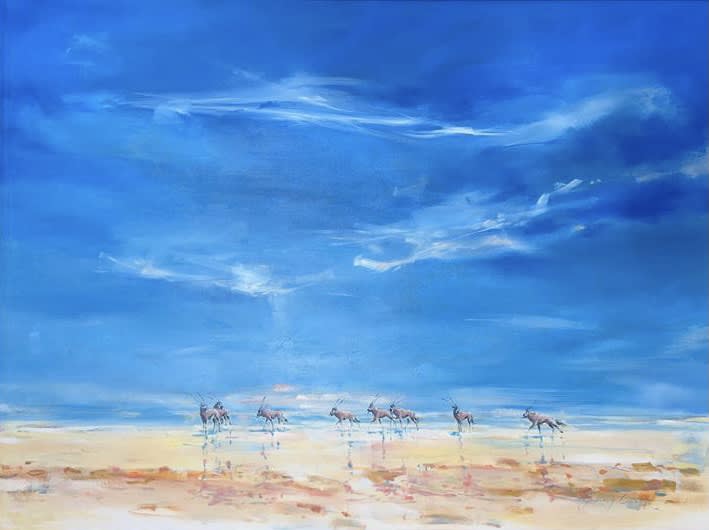 ARTISTS FOR PAINTED DOGS AND OTHER WILDLIFE
We are thrilled to announce that Julia Cassels has recently been chosen as one of two overall winners in a collaborative exhibition of contemporary wildlife artists and photographers from around the world. Artists for Painted Dogs is a not-for-profit organisation with up to 50% of sales going directly to wildlife conservation. Julia's prize is to spend a week with Game Rangers International (GRI) in Zambia, initially at the Elephant Nursery and then moving onto the Release Facility in Kafue National Park.
Judges notes: This is such a joyous depiction, rendered by an obviously competent hand. Watercolours are one of the most difficult mediums to execute well, both in lightness of touch and in colour. This piece really shows the artist's skill with warm light and cool shadows, equalled by their observed precision in detail in the legs and heads and captures the flow of movement of running ostriches perfectly. A worthy winner.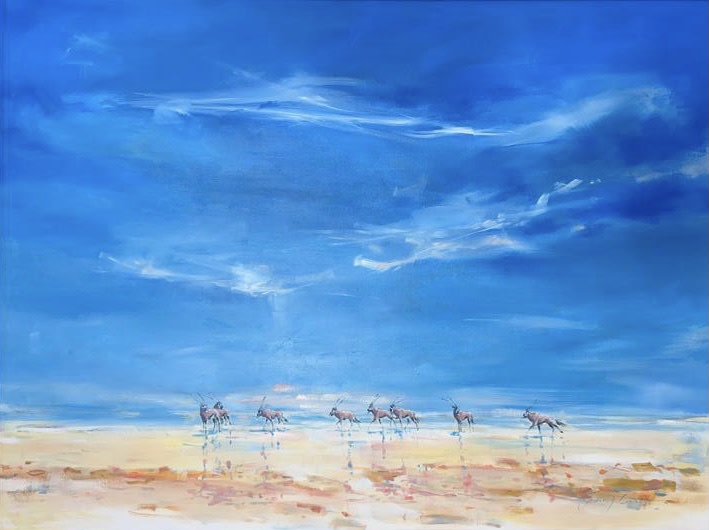 Oryx on the Plains
Oil on canvas
80 x 100 cms
SOLD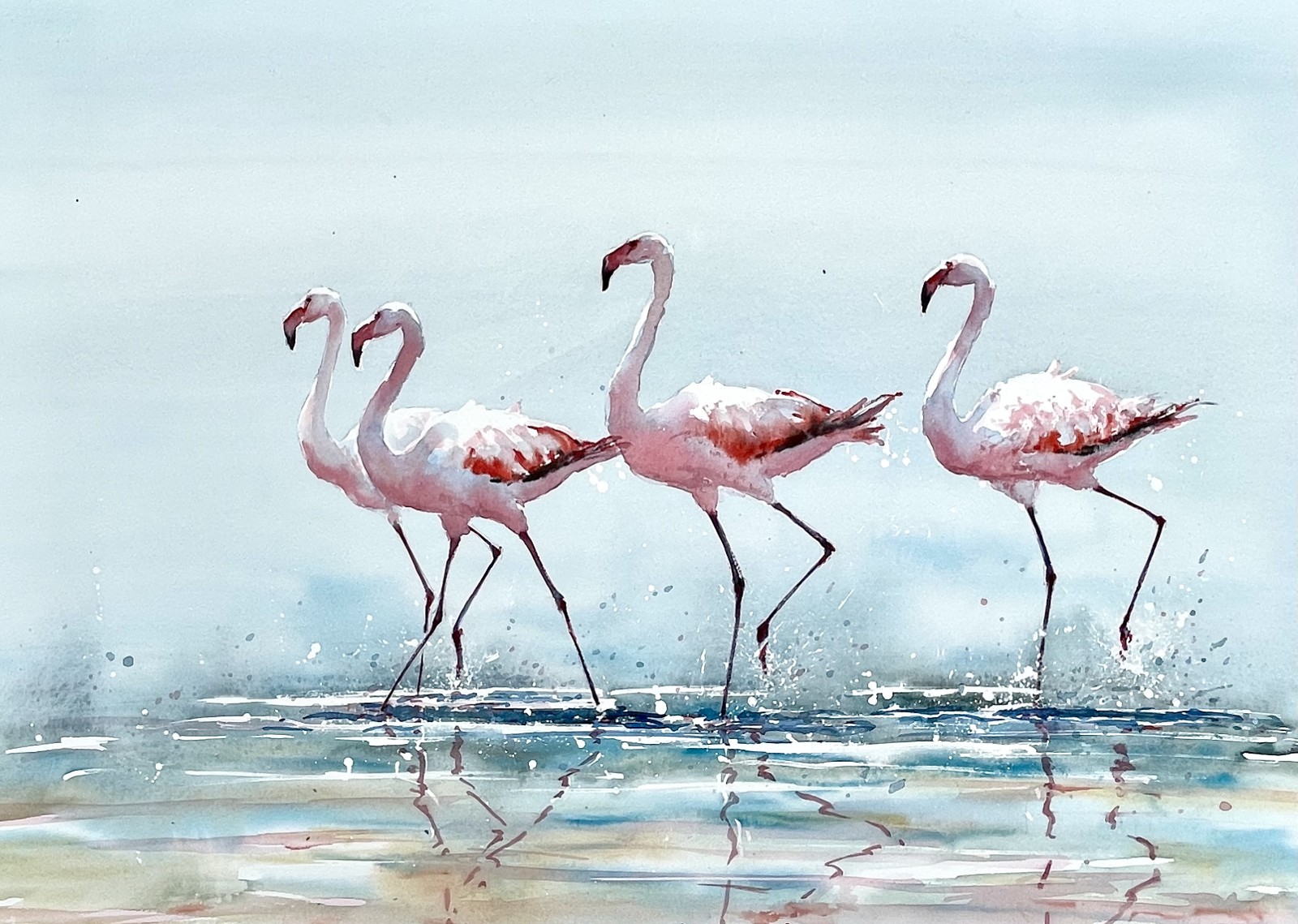 Flamingo March
Watercolour on paper
48 x 68 cm
£2,200
Elephant March
Watercolour
30 x 50 cms
£880