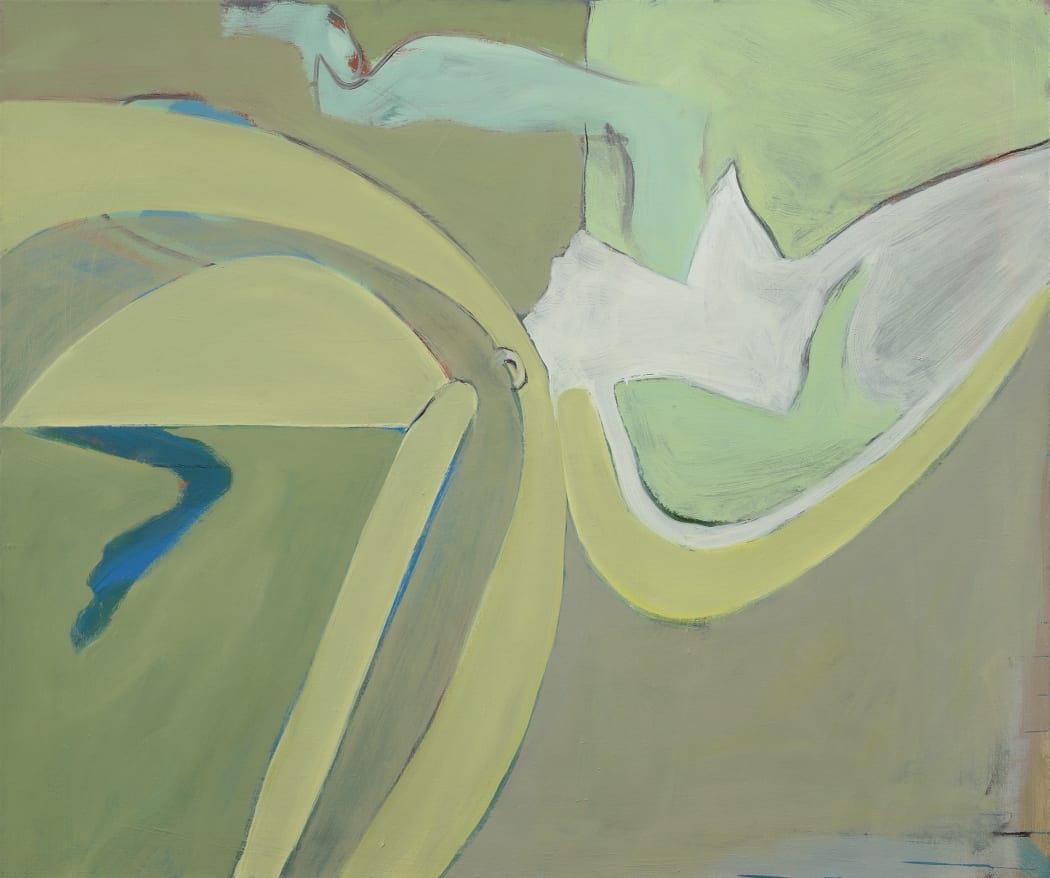 Frank Phelan first began exhibiting his paintings in 1962, after which he often showed his work at the Richard Demarco Gallery in Glasgow and Edinburgh. An exhibition in Dublin in 2004 was presented by London art agents Ampersand who wrote, "Phelan is the missing link in the story of the Irish contribution to St. Ives". This is Phelan's second solo show with Cricket Fine Art.
As an artist, Phelan expounds that painting is "an act of casting out into the unknown". Invariably, he will begin with quite rapid drawing in charcoal onto the canvas and, after a period of time, some semblance of an image will appear that he will further progress with paint, freely exploring form and colour. Intriguingly, traces of the charcoal often remain along with vestiges of earlier marks that have since been erased.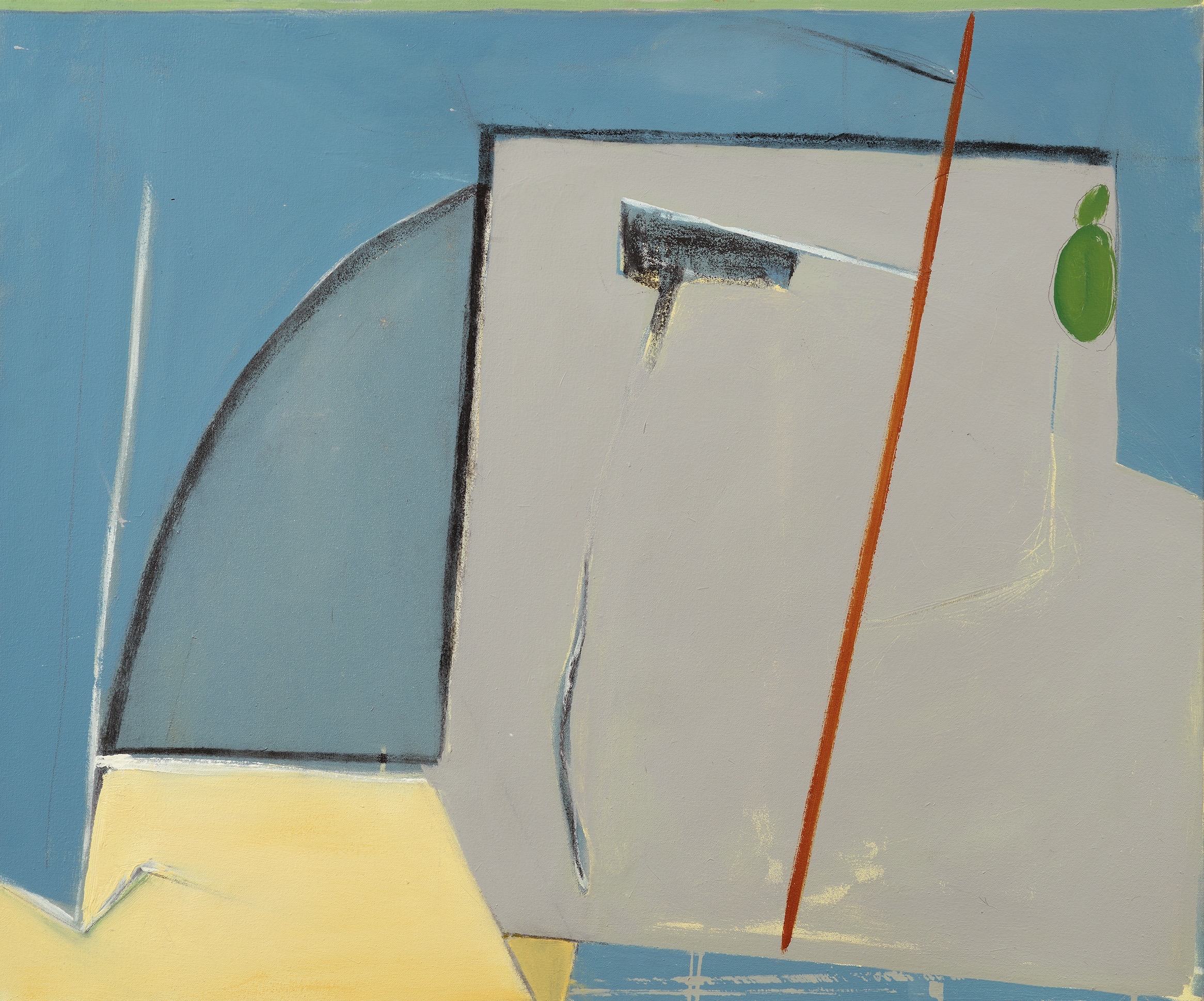 Midday, oil on canvas, 76 x 91 cms
On a bright winter's day, we visited Frank Phelan in his London flat. The morning sunshine poured in through the large windows spotlighting several large canvases adorning the walls and, after a chat about his healthy houseplants (also enjoying the sunshine), we sat down to ask him some questions.
With an artistic career that has spanned six decades, what advice would you give to your younger self?
Nothing different – although perhaps I should have been a little more adventurous; in the late 1960s, Peter Sedgley asked me if I'd like to take on an abandoned warehouse in the East End of London and I turned it down, which I rather regret. (SPACE in St Katharine Docks, was founded in 1968 by Bridget Riley, Peter Sedgley and Peter Townsend.)
What has been your greatest challenge in being an artist?
Survival.
Which single artist has had the biggest effect on you?
You've asked me an impossible question because as you move through life, you come across more and more people – but if pushed, I would have to say Francis Bacon. He was far ahead of everybody else and, for me, the best this country has ever had.
Having spied Horace's Odes and some Catallus poetry, we imagine you're an inveterate reader. What are you reading at the moment?
I'm reading two books simultaneously: 'Modernists and Mavericks: Bacon, Freud, Hockney and the London Painters' by Martin Gayford and 'Flaubert: A Life' by Geoffrey Wall. Both come highly recommended.
Do you enjoy listening to music whilst painting?
I do not listen to music while I paint, however I can tell you that recently – when not working – I've listened to a 1969 recording of Rostropovich and Britten playing Schubert's Sonata for Arpeggione and Piano in A Minor.
The British abstract artist John McLean (1939-2019) felt that, as with singing and dancing, when painting one needs instinct and spontaneity. Is this something that you agree with?
Ah yes, John McLean – I met him once at a party in Norwich. He's a decent man but I do not follow his views on this. That's his way of doing it but mine is a more sombre approach.
Lastly, how familiar are you with the Saint Estephe claret, Frank Phélan?
I am very familiar with this claret but not as familiar as I'd like to be. Over the years, friends have often given me wooden boxes of the wine but they're invariably empty!