We are delighted to be holding our first exhibition of paintings by the renowned Irish artist Frank Phelan b. 1932.
Frank is an abstract artist whose painting is a process of transformation in which he converts what he sees into equivalent colours, forms and spaces.
Despite being over eighty years old his present paintings are still as full of youthful zest and vigour as ones from the past. When great artists such as Anne Martin come and admire his work there is no doubt that we are lucky to have the honour of showing such a master in his field.
Last night we held a Private View for Frank with a strong Irish contingency present, though surprisingly we have never had so much water drunk. It was a pleasure to meet Frank's brother Brian, an actor and writer, and Donal Gallagher, brother of the late Rory Gallagher who, for those of us old enough to remember, was a massively popular Irish Blues and rock multi-instrumentalist, songwriter and bandleader who was at his most prolific in the 1970s.
Don't miss out on this exhibition.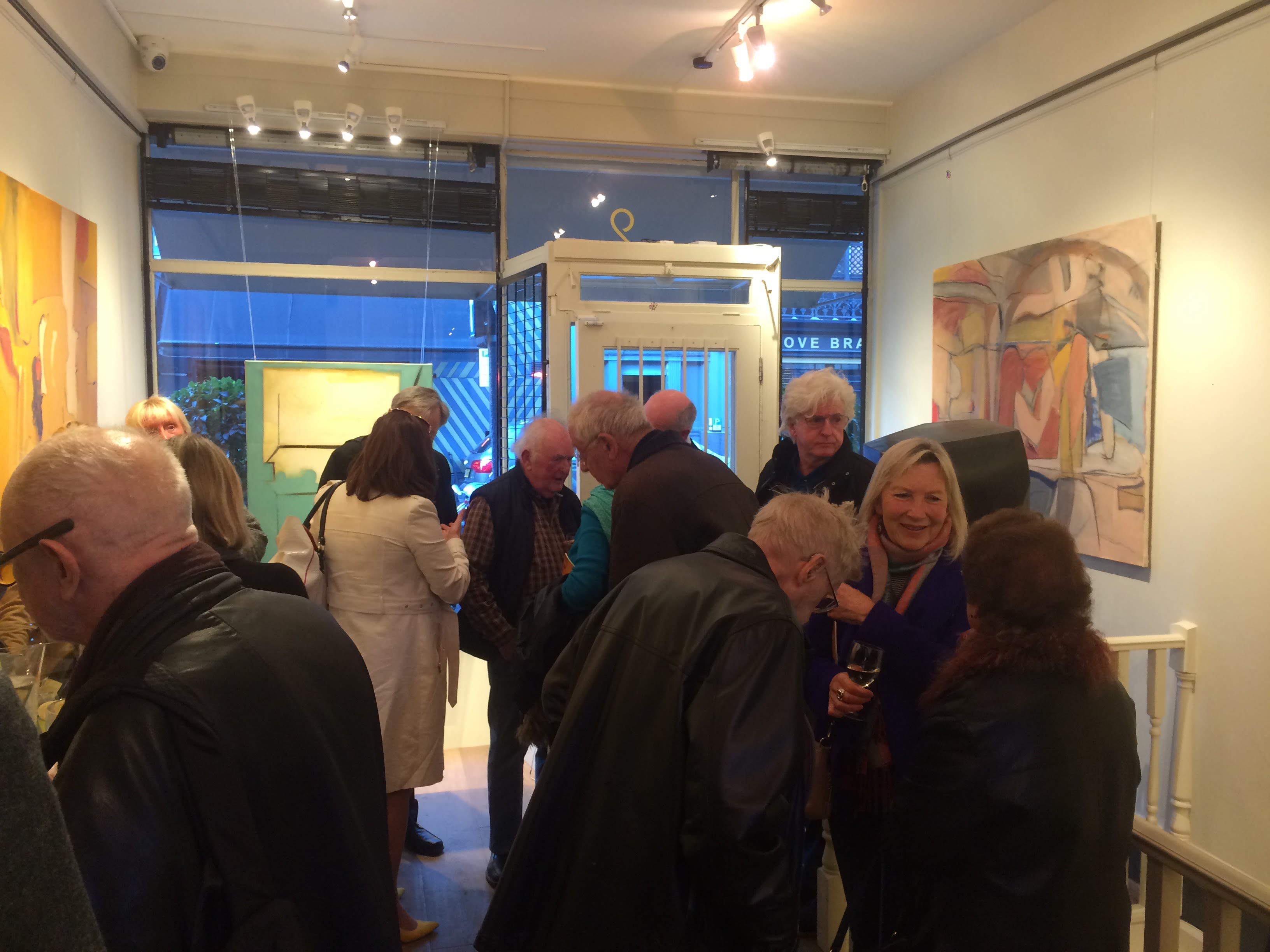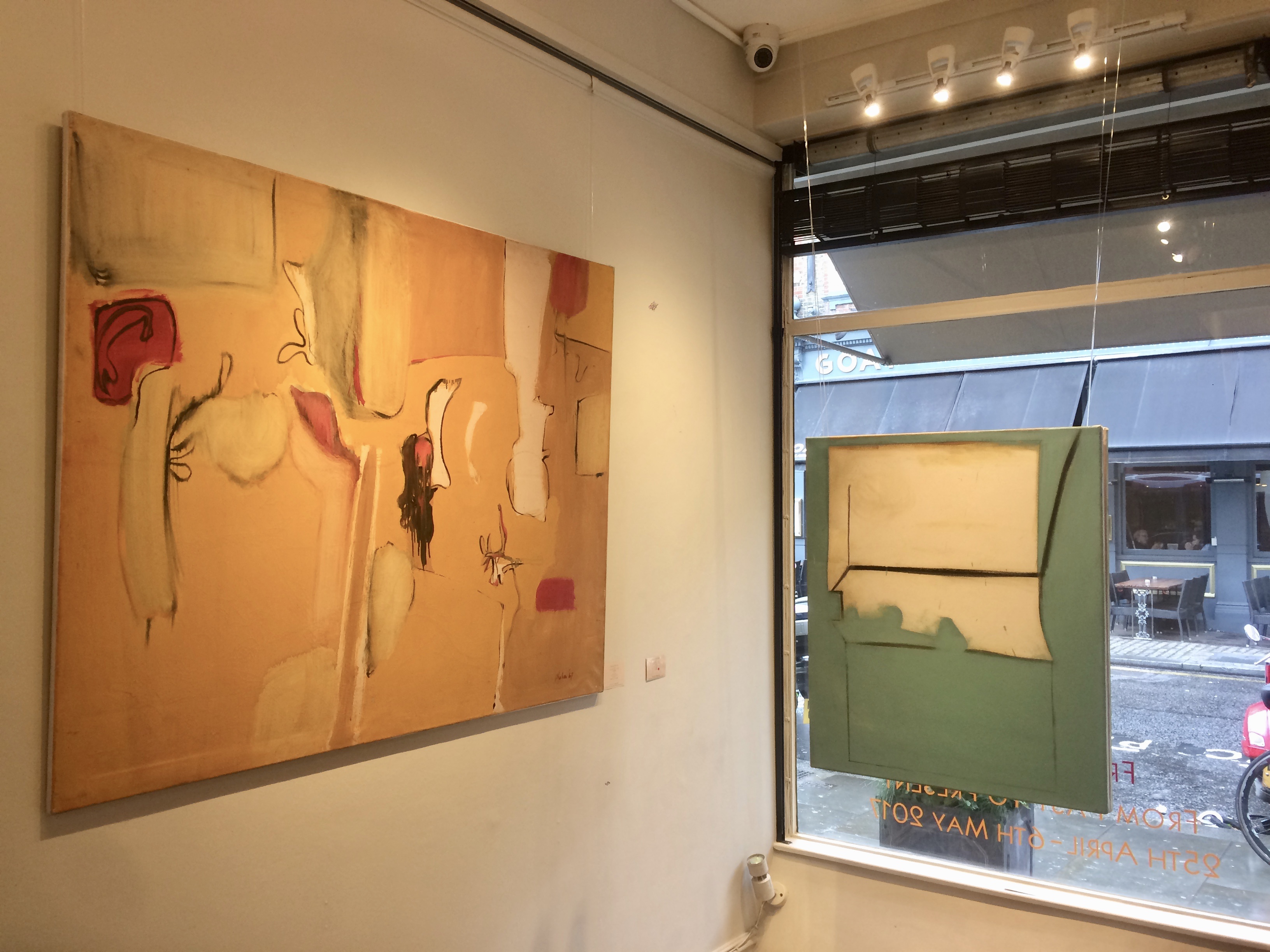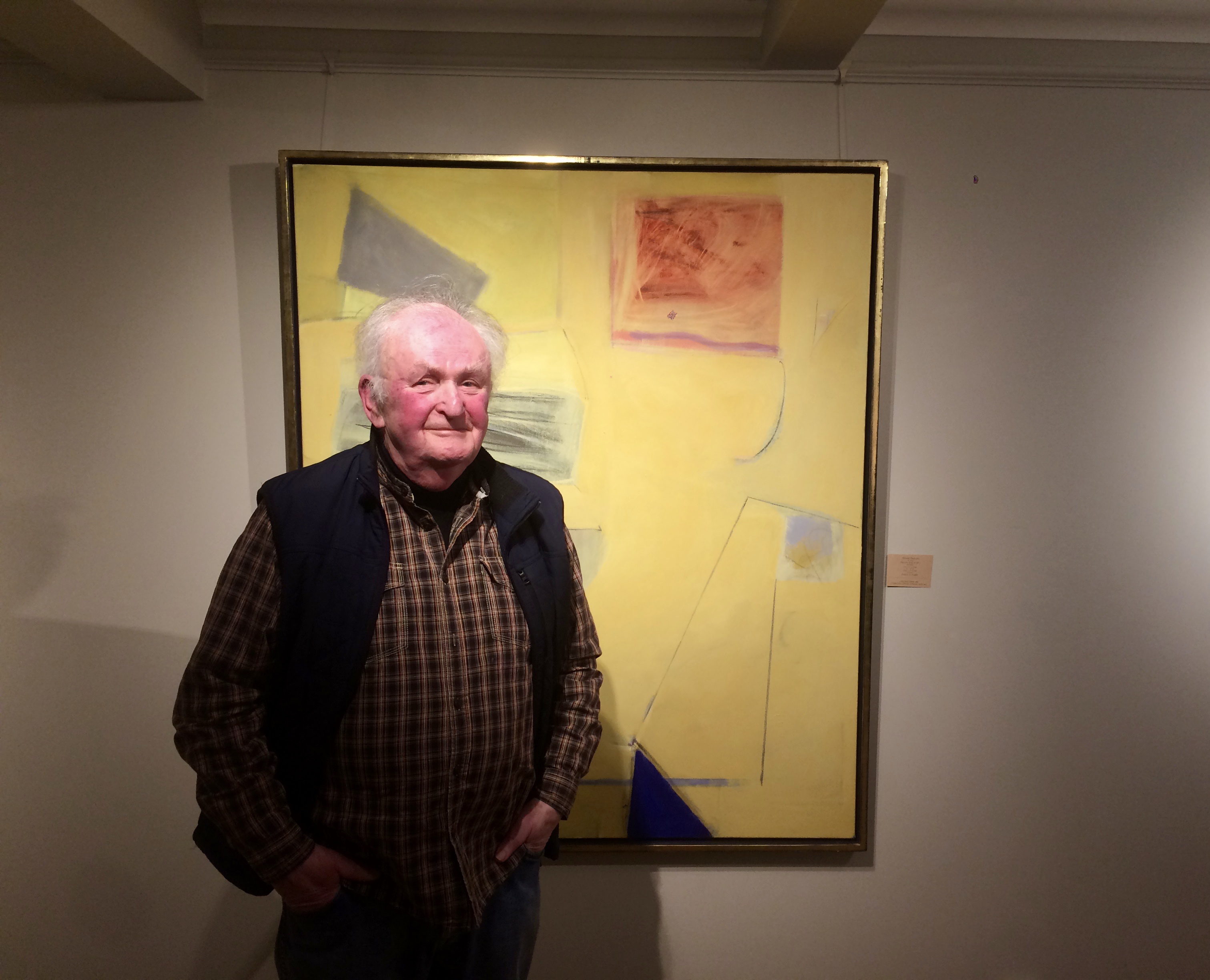 Frank Phelan and 'Yellow Bird II'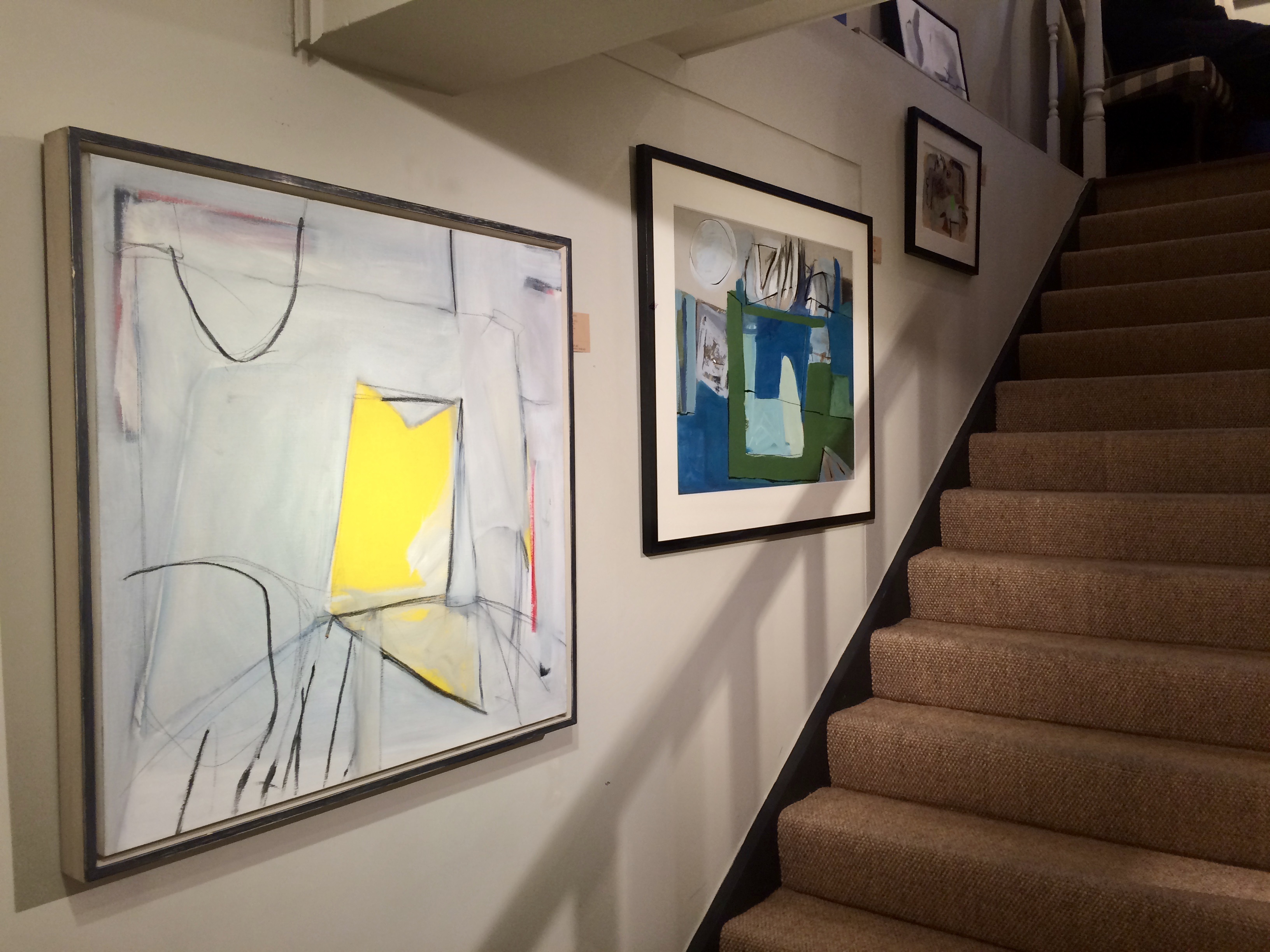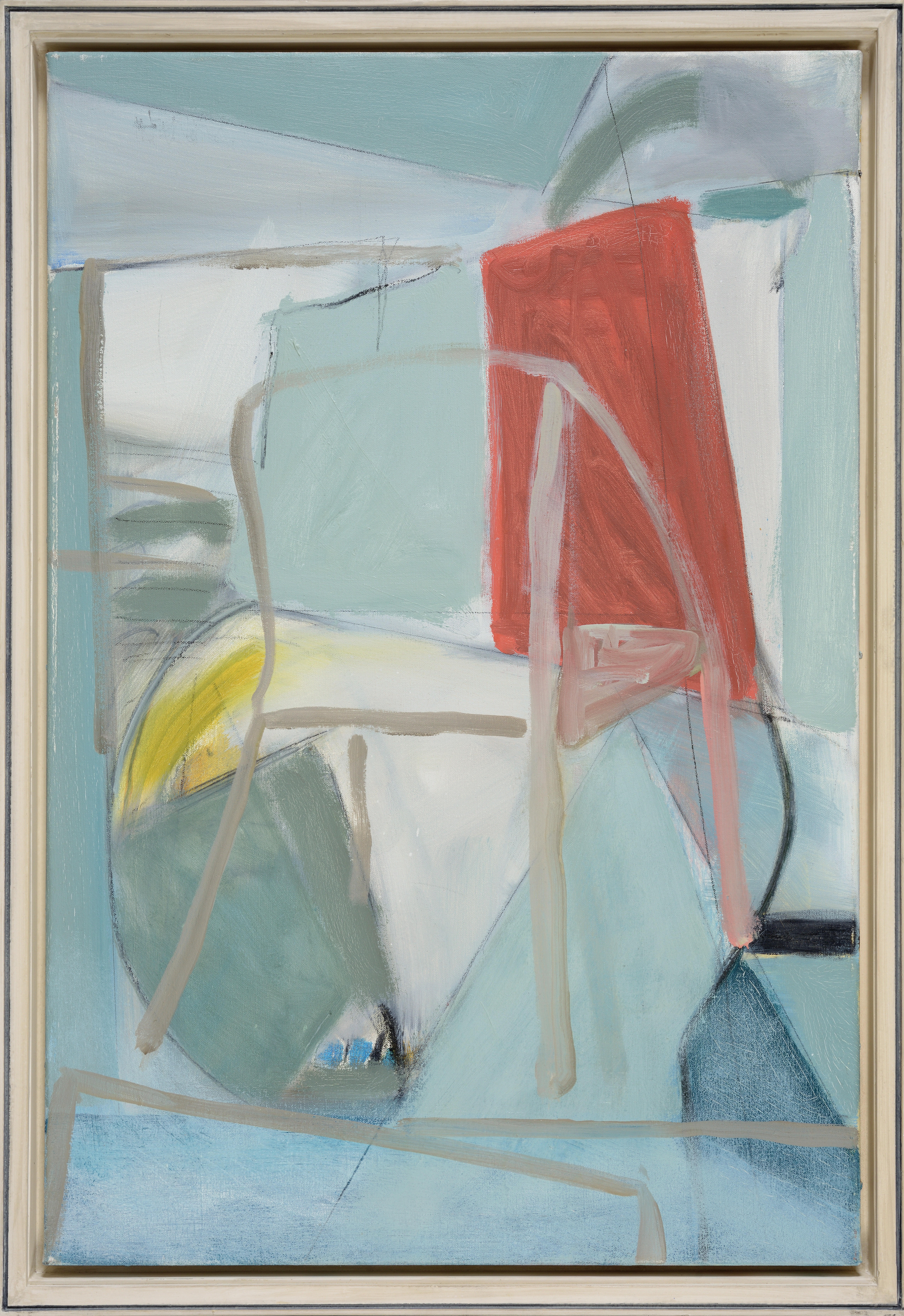 'Botallack', Oil and Graphie 76 x 51 cm