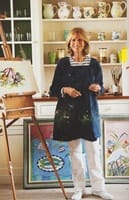 Annabel Fairfax in her Studio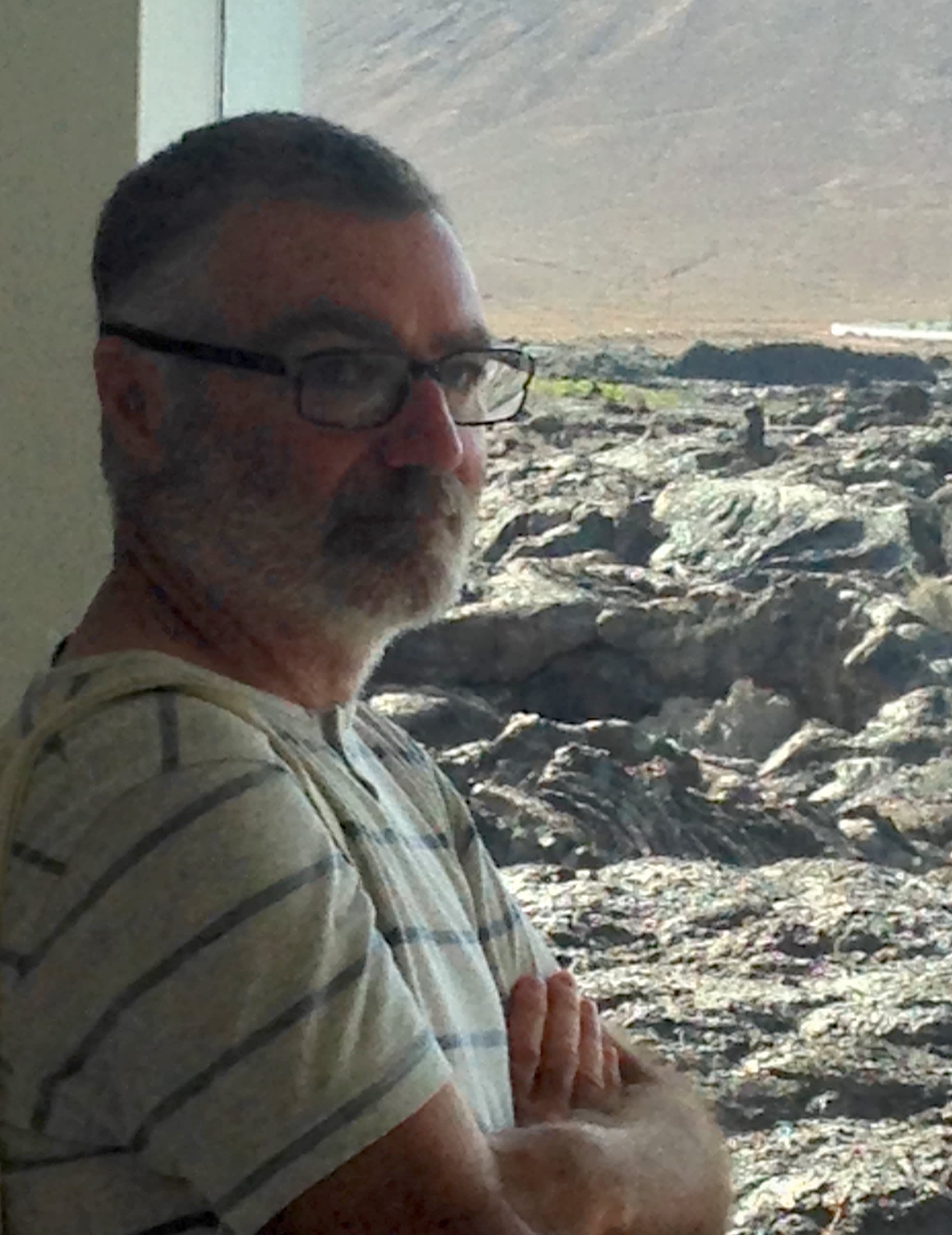 David Pearce - A room with a View
Emma Haggas enjoying a drink at The Goat after a visit to the gallery where earlier in the day .......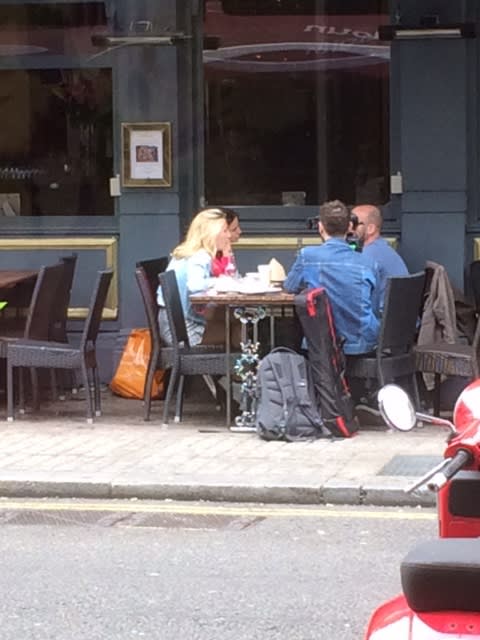 Lucy Watson and Her Sister from Made in Chelsea were being filmed
We all love to know a bit about the artists we are interested in so here are some questions I asked the three who are currently exhibiting in our exhibition 'In Bloom' :-
1. When was your first success as an artist?
ANNABEL FAIRFAX - "Blue Peter aged 8, I made a woollen Rabbit and had my name read out on television! Also I was runner up in The Independent Schools Art Competition aged 11."
DAVID PEARCE - "My first one man show in 1993 at the Salthouse Gallery St Ives."
EMMA HAGGAS - "My first solo show in 1992 in Walton Street which sold out in one week."
2. Lots of people paint but what or who gave you the confidence to become a full time artist?
ANNABEL FAIRFAX - "My first teacher called Mrs Sutton at Fairstead House School in Newmarket and much later, Alexandra Williams, who gave me my first Exhibition of watercolours and Julie Cameron and Sally Poltimore who sold my first Oil painting at the Lennox Gallery."
DAVID PEARCE - "My art teacher from school - Mr Austin."
EMMA HAGGAS - "Back up from family and friends, particularly my husband and former A level pupils that I taught."
3. Do you discard, paint over, or tear up many paintings?
ANNABEL FAIRFAX - "I do discard paintings but often go back to them much later, I sand them down and I find the under painting can be very exciting."
DAVID PEARCE - "I paint over a few, but most will be completed, some over many months or even years."
EMMA HAGGAS - "I paint over a lot."
4. Do you ever get painter's block?
ANNABEL FAIRFAX - "Yes I do get painter's block and need to be very disciplined to work at times."
DAVID PEARCE - "No you just have to get in the studio and paint, sometimes you can go for weeks though before resolving anything."
EMMA HAGGAS - "No."
5. Who is/are your biggest influence(s)?
ANNABEL FAIRFAX - "Anne Redpath, Elizabeth Blackadder Ivon Hitchens and Patrick Heron."
DAVID PEARCE - "Roger Hilton and Roy Oxlade."
EMMA HAGGAS - "Robin Child."
6. What inspires your subject matter?
ANNABEL FAIRFAX - "I love shape, colour, texture, plants and fabrics."
DAVID PEARCE - "The subject is one of the least important aspects of my paintings, it's not what I paint it's how and why."
EMMA HAGGAS - "Living in the beautiful Wiltshire countryside and Cornish seascapes."
7. Do you find painting therapeutic?
ANNABEL FAIRFAX - " Yes and very hard work. It is definitely therapeutic to concentrate."
DAVID PEARCE - "No I find it very frustrating but I feel driven to create."
EMMA HAGGAS - "It is a passion and a need and I feel totally energised by it. The only time I have been unable to paint is when I have been unhappy due to the loss of loved ones."
8. What do you like about Cricket Fine Art?
ANNABEL FAIRFAX - "The palettes of a lot of the paintings are beautiful and I love Contemporary Art so I am lucky to hang in the company of some very talented Artists."
DAVID PEARCE - "The relaxed atmosphere."
EMMA HAGGAS - "Having a wide audience to see my work progressing."
One additional little snippet that many of you may be interested to learn is that the premises in Park Walk occupied by Jonathan Clark Fine Art for 30 years is soon to be occupied by a Wedding Dress Designer. Cricket Fine Art is always happy to have a wedding list for brides and bridegrooms.