If you are feeling depressed by the endless rain and grey skies of our English winter then come and enjoy some thought-provoking and beautiful new paintings by Felice Hodges.
Blonde in Motion, Mixed Media on Canvas 151 x 151 cm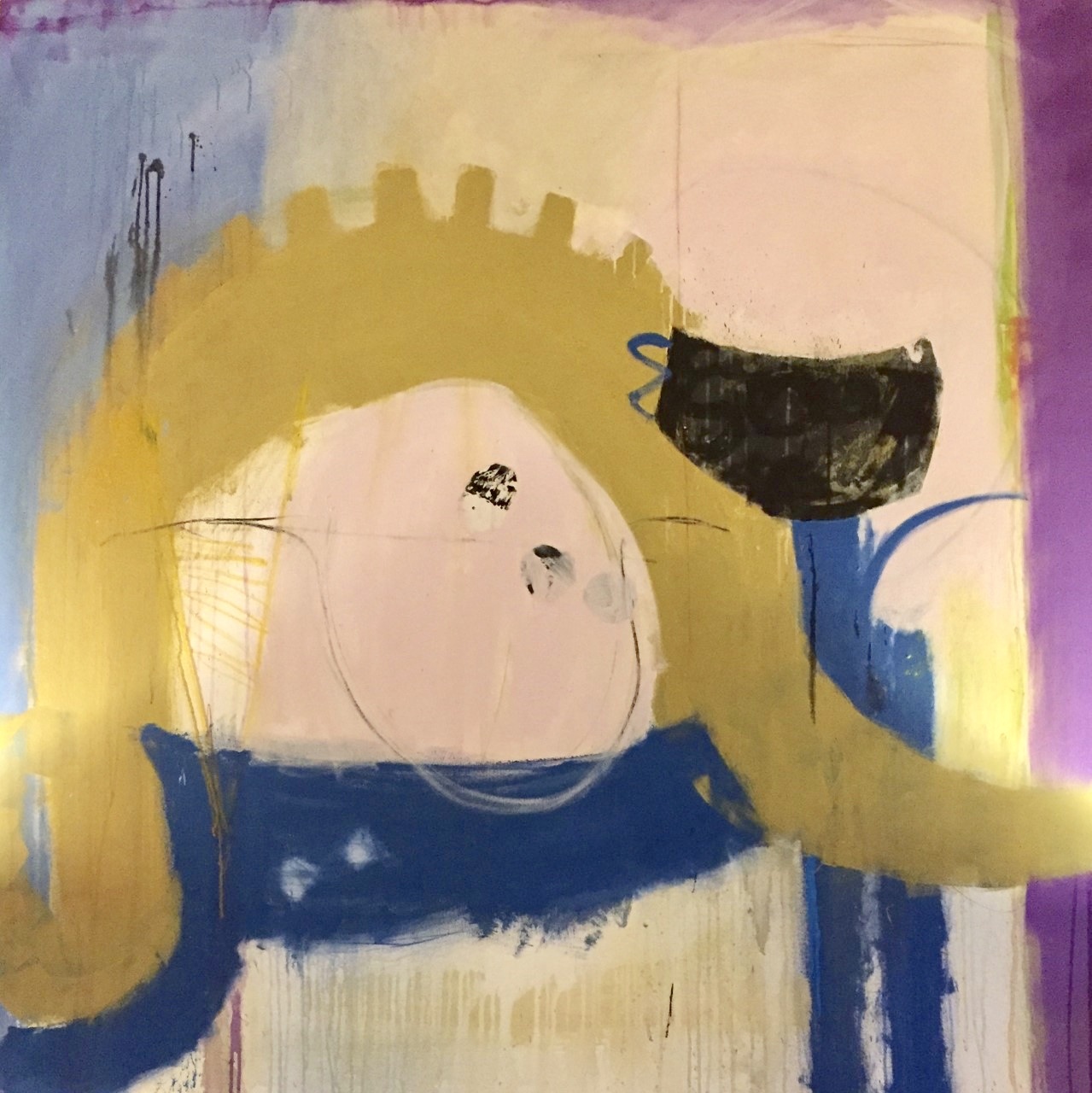 Felice was born in New York. Her mother was a concert pianist and her father a scientist who was particularly interested in art. Every weekend Felice and her sisters were taken uptown, and downtown, to NewYork's great modern galleries.
Felice's father, meanwhile, started to collect art in a big way, making small down-payments each month at the Downtown Gallery in Greenwich Village which was run by Edith Halpert, who also had a certain Mrs Rockefeller among her clients.
At the age of six Felice was already smitten by art and, in particular, by the early American Modernist painter Stuart Davis, who was well known for his jazz-influenced, proto-pop art paintings of the 1940s and 1950s which were bold, brash and colourful. What Felice was struck by was his wonderful use of colour and at this young age she acquired her first box of paints and never looked back.
At home Felice's mother owned three Steinway grand pianos and encouraged her daughters to study the instrument. When the family moved to London in 1967 Felice duly got a scholarship to the Royal College of Music. But she also continued her art studies and when she returned to New York in 1973 she went to Cornell University and studied piano and art.
After three years on her own in New York she returned to London and worked as a journalist for the Antique Collector Magazine for eight years. When she left, she wrote several books on glass, design, womens' handicrafts and fashion.
Then Felice took up sculpture and painting in a serious way from the mid-1980s. She worked with a group of sculptors in Islington and based herself in a studio in Richmond. There she began her large abstract paintings that first featured in a solo show at the Orleans House Gallery in Richmond in 2000.
Felice's paintings are all about colour and abstract shapes and lines which are there for the viewer to engage and emotionally connect with. Robert Upstone, former Head of Modern British Art at Tate Britain, wrote recently of her "subtle, ravishing harmonies of colour which create highly original and unexpected chromatic combinations which are also intensely beautiful."
Before starting on a new canvas Felice always begins with the colour. She has numerous pots of paints, inks and charcoals to choose from and to see what inspires her before she picks up a paintbrush.
Just some of the paints in Felice's Studio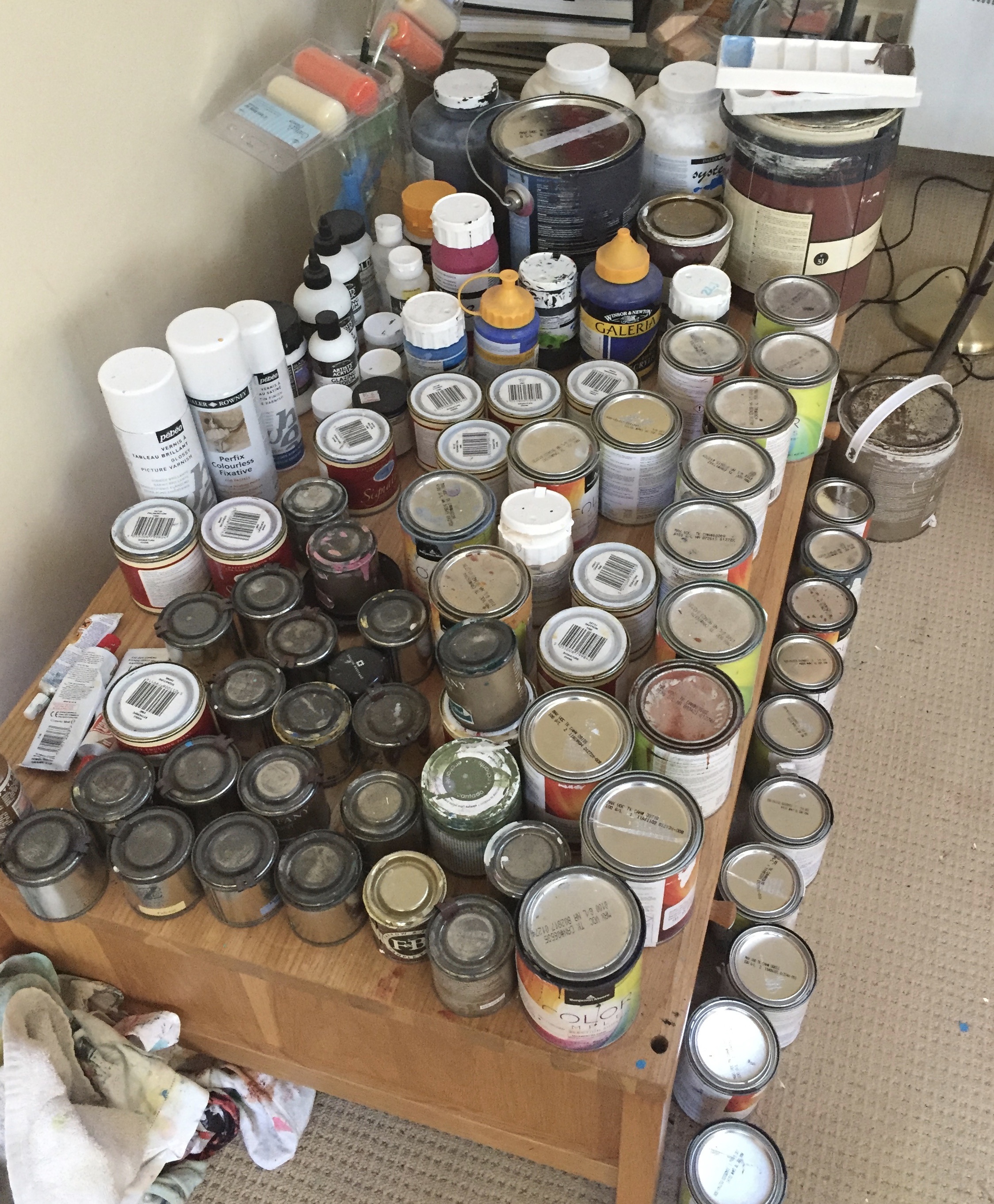 She starts with one colour which she uses as her base to get rid of the starkness of a bare canvas. This colour usually remains the dominant one of the painting. If Felice has mixed it with other colours to create the tone she wants, she has to ensure she has enough to use through the process of layering and building up her work. Darker or lighter shades may also go over that and are sometimes sprayed off in areas with water to create movement and differing light and shade within the paint. Felice uses acrylic paints which, unlike oil, dry quickly enabling her to build and break down intensities in her paintings quite quickly.
In her most recent work Felice has used collage as a key element. She uses paper scraps which she paints and then marks and cuts into shapes, often months in advance, before selecting one or two for her paintings. The collage adds a further dimension and interest to the canvas. Felice likes the movement that she can create, rather than only using paint which would have a completely flat surface. She is constantly striving and experimenting to create subtle colour combinations which she edits and adds to until the work completely makes sense to her. The result is something which becomes an enriching experience for the viewer.
Spring , Handmade paper, mixed media with collage, 76 x 57 cm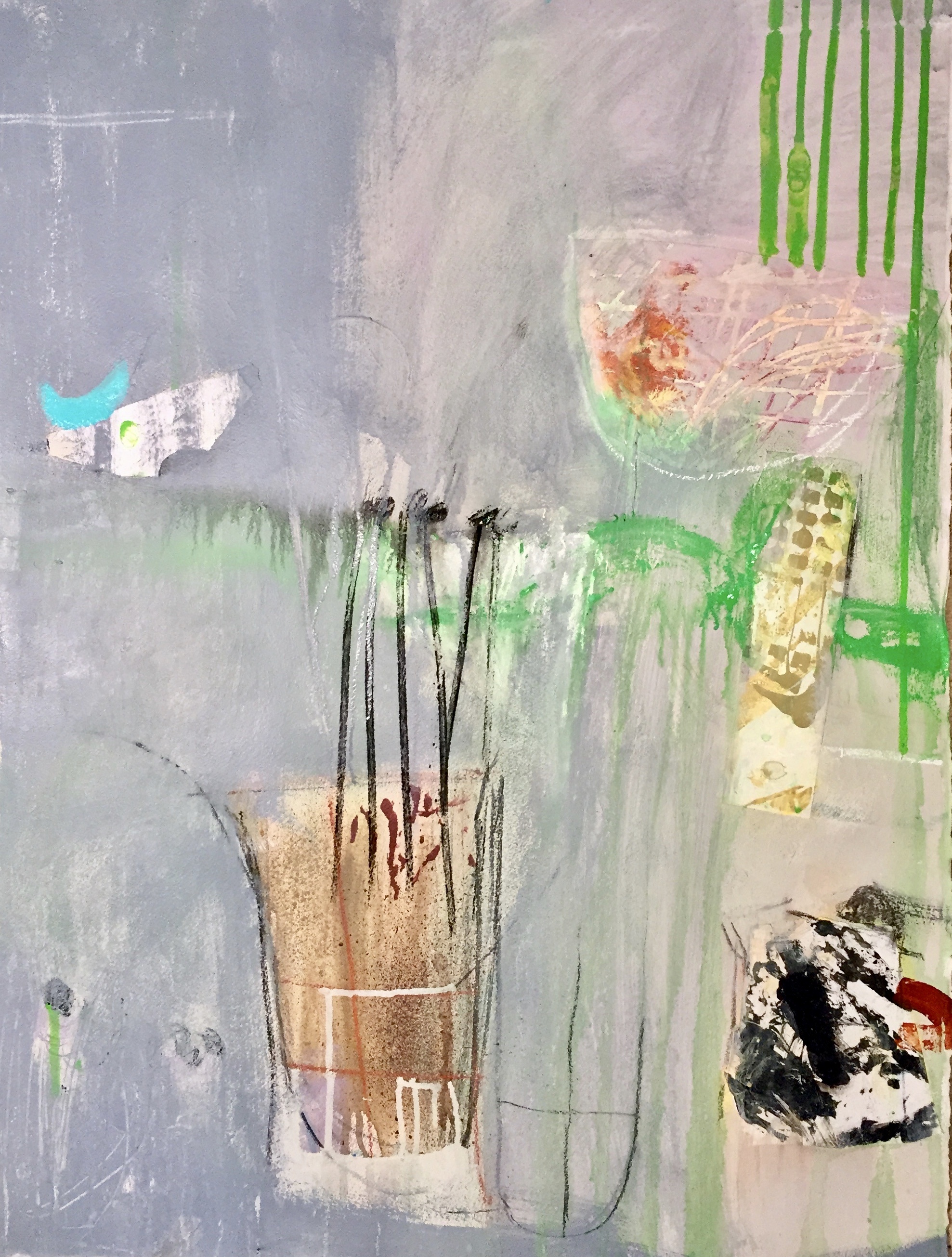 Violet Comes to Tea, Mixed Media on Canvas 100 x 100 cm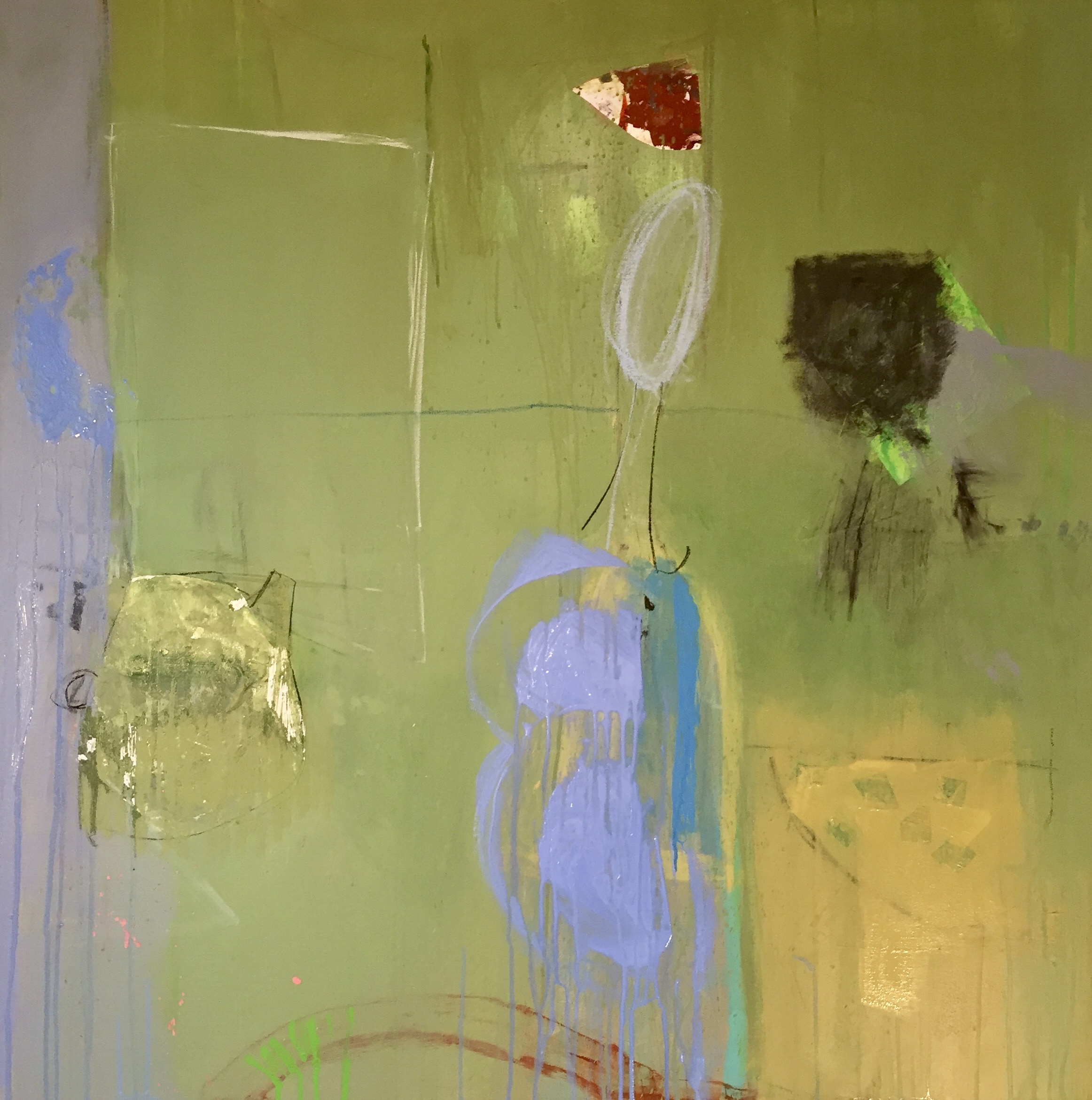 Ultramarine and Slate No 1, Mixed Media on Canvas 100x100 cm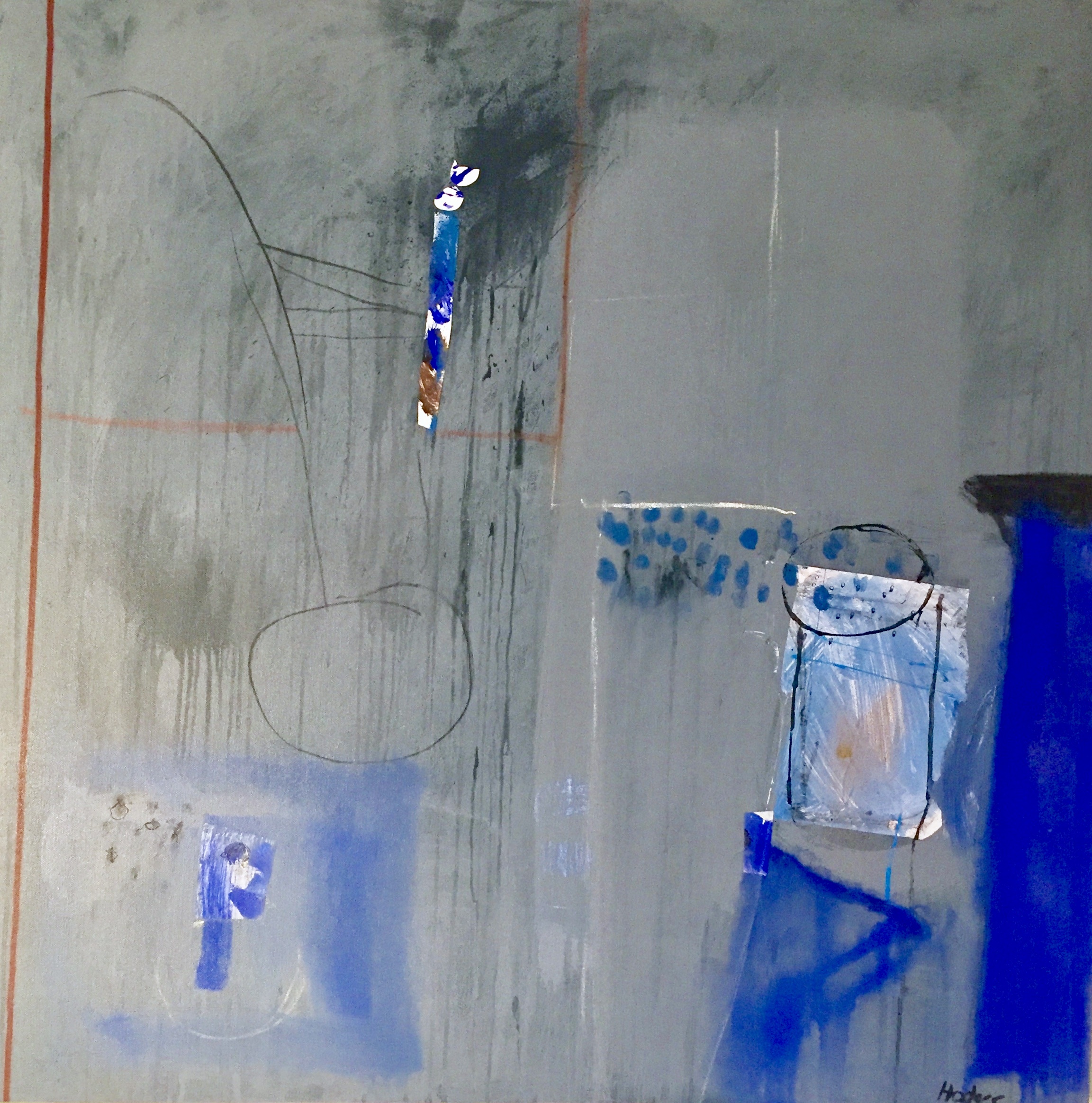 Ultramarine and Slate No 2, Mixed Media on Canvas 100 x 100 cm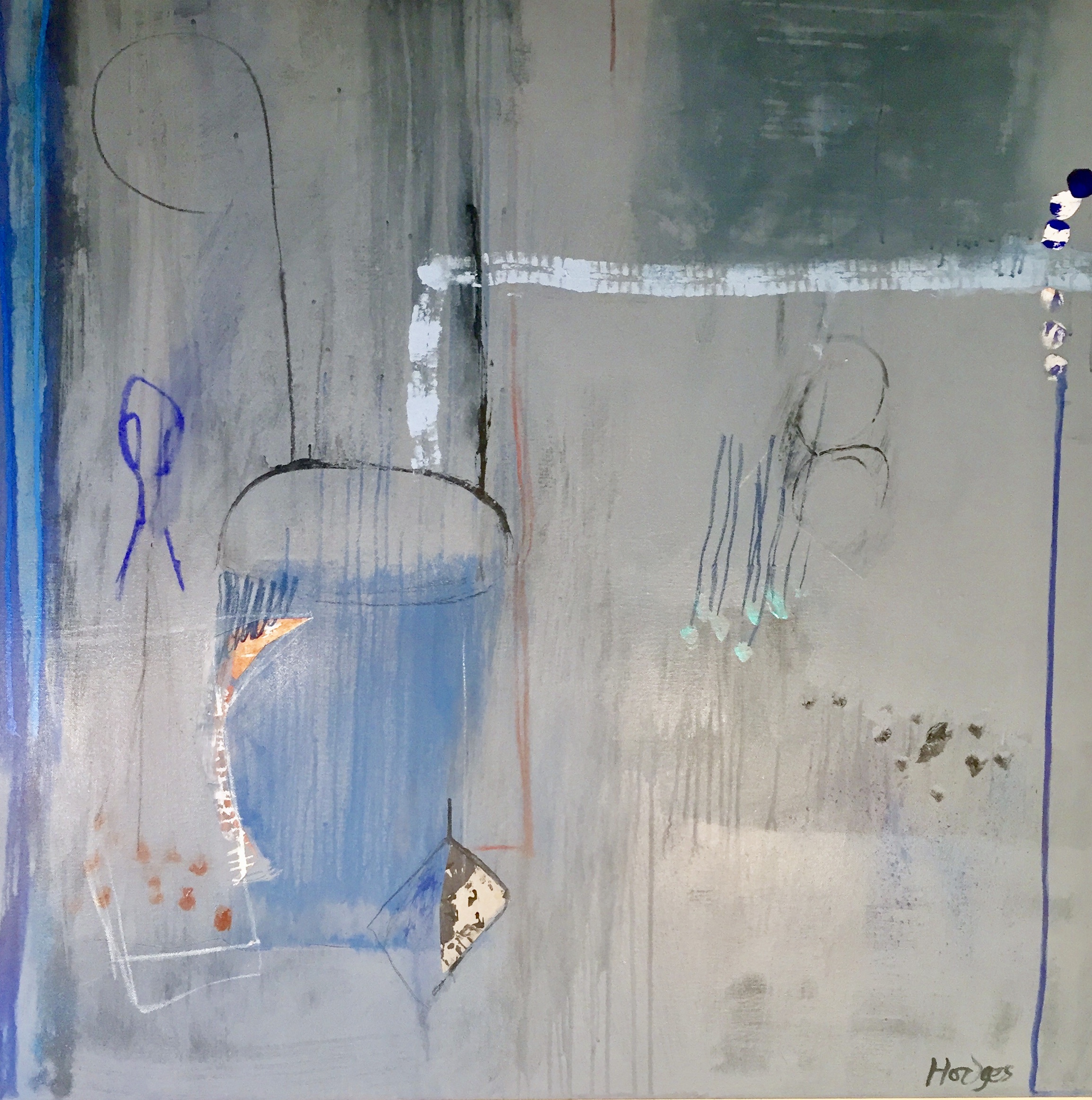 Citrine, Mixed Media on Canvas 100 x 100 cm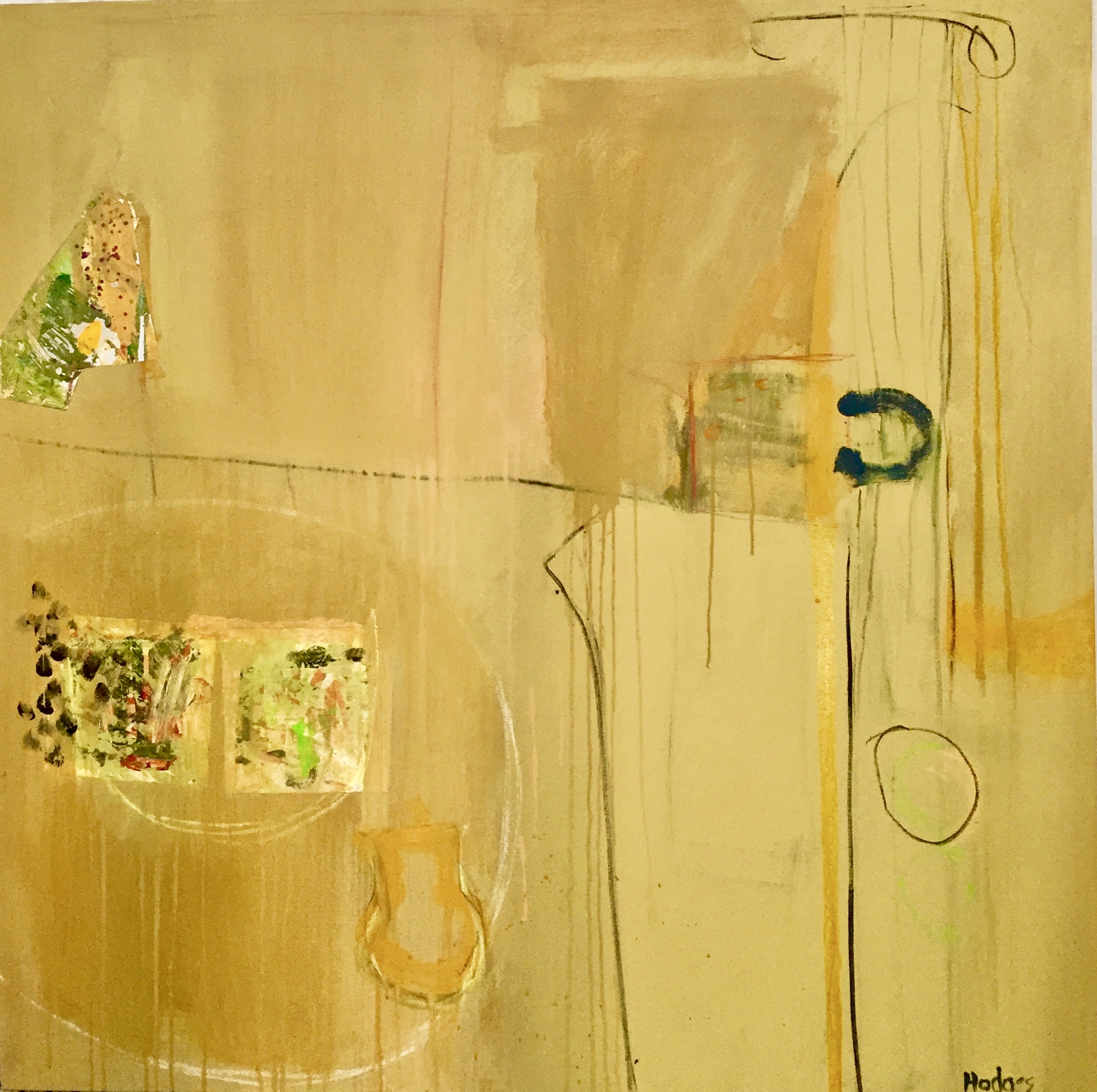 What is important to Felice is that she feels that, as she grows older, her style is maturing and developing and she is achieving a process of refinement that she is completely content with. But at the same time she never stops striving for something unique and captivating.