In the recent take over Dione offered our followers an exclusive insight into her works, studio and forthcoming projects. We have rounded up the posts and conveniently put them all together in this blog to showcase the amazing works and style of Dione.
Dione started the day with a look at her studio where her works harmoniously flow and come together. 'This is my studio, once it was a row of loose boxes. It has plenty of light and a stove for cold days. It has everything I could possibly need, lots of storage space, a sink, a large work surface, a dog bed and an armchair. I am so happy working there.'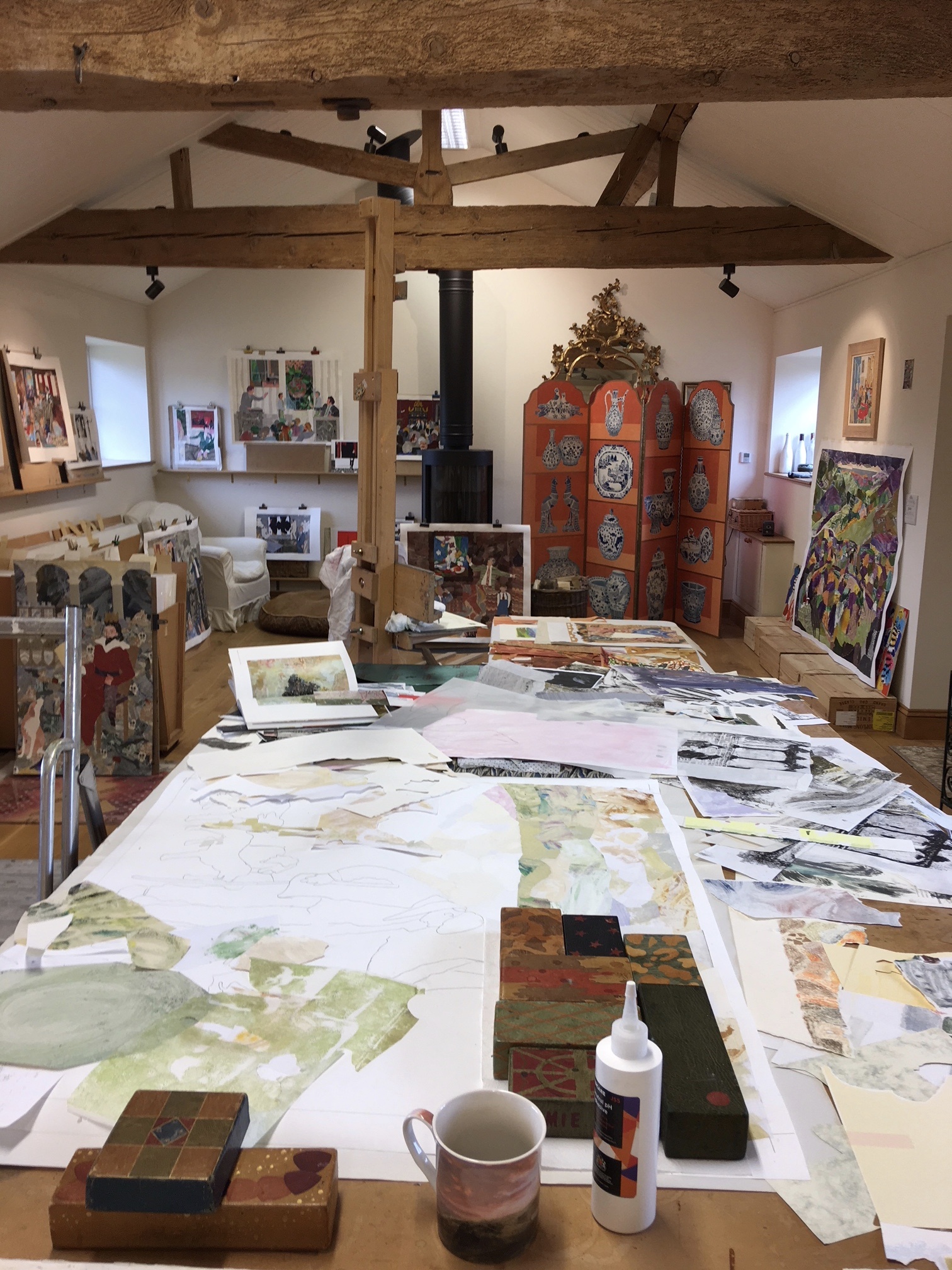 She later introduced us to one of her latest pieces using the recent cold snap as a source of inspiration. 'Inspired by the recent snow I am trying to convey the wintry landscape in collage. The line drawing is of one man and his dogs. I have seen this man work his many dogs with absolute authority, an inspiration to any dog owner. I have used him as a model before and this time he is in the foreground and he will establish the picture plane. The mood will be snowy and muted but he will stand out and the only hint of pure colour will be the red of his dogs' tongues. There is no guarantee that this collage will work, that is why it is so exciting trying to convey the mood, either I will pull it off or it will collapse and the whole thing will end in the bin marked 'paper'.'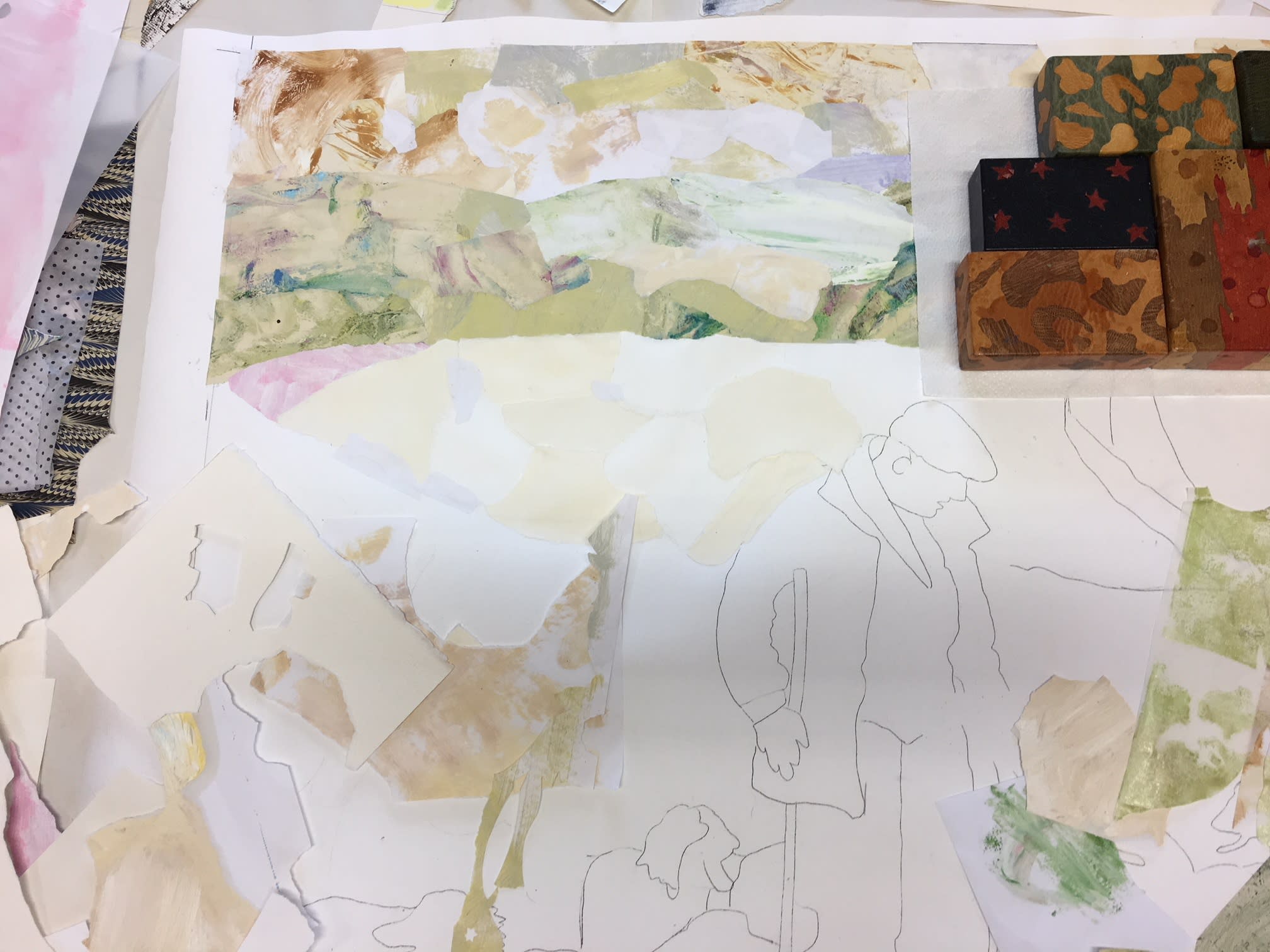 Finally, Dione was kind enough to share recent works that she had been undertaking from her 'Auction Series', which will form the basis for her first solo exhibition with Cricket Fine Art, London, taking place later this year.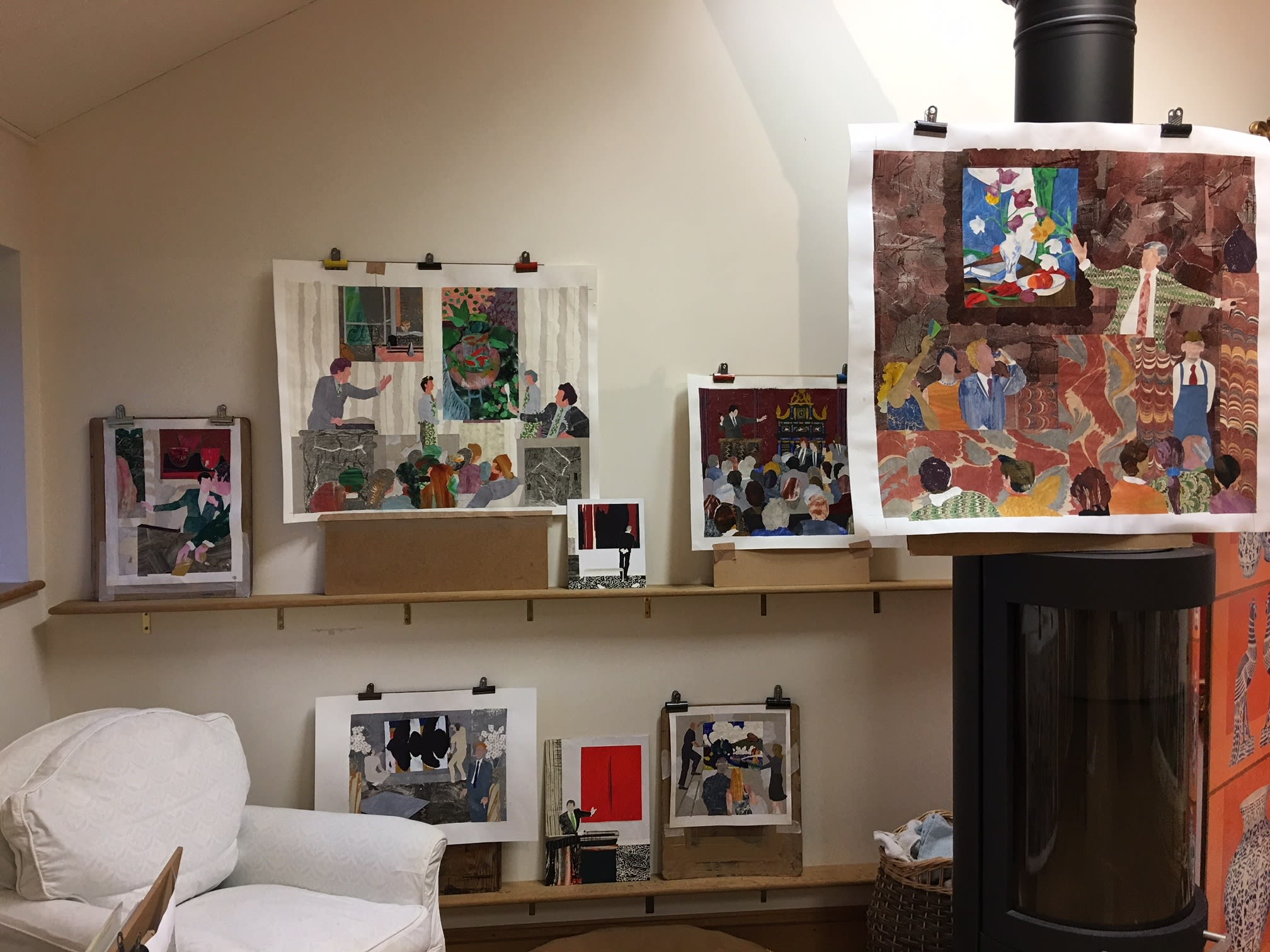 'There is something luscious about the way Peploe paints and he can make the colours sing. This collage is quite large, 28 x 31 inches, I have tried to make the figures dull in comparison to the star of the show, the Peploe. My models tend to be people I have seen in public spaces, for example at concerts, sporting events or in airports etc. The paper I use is a combination of my rejected works on paper and marbled paper from bookbinders.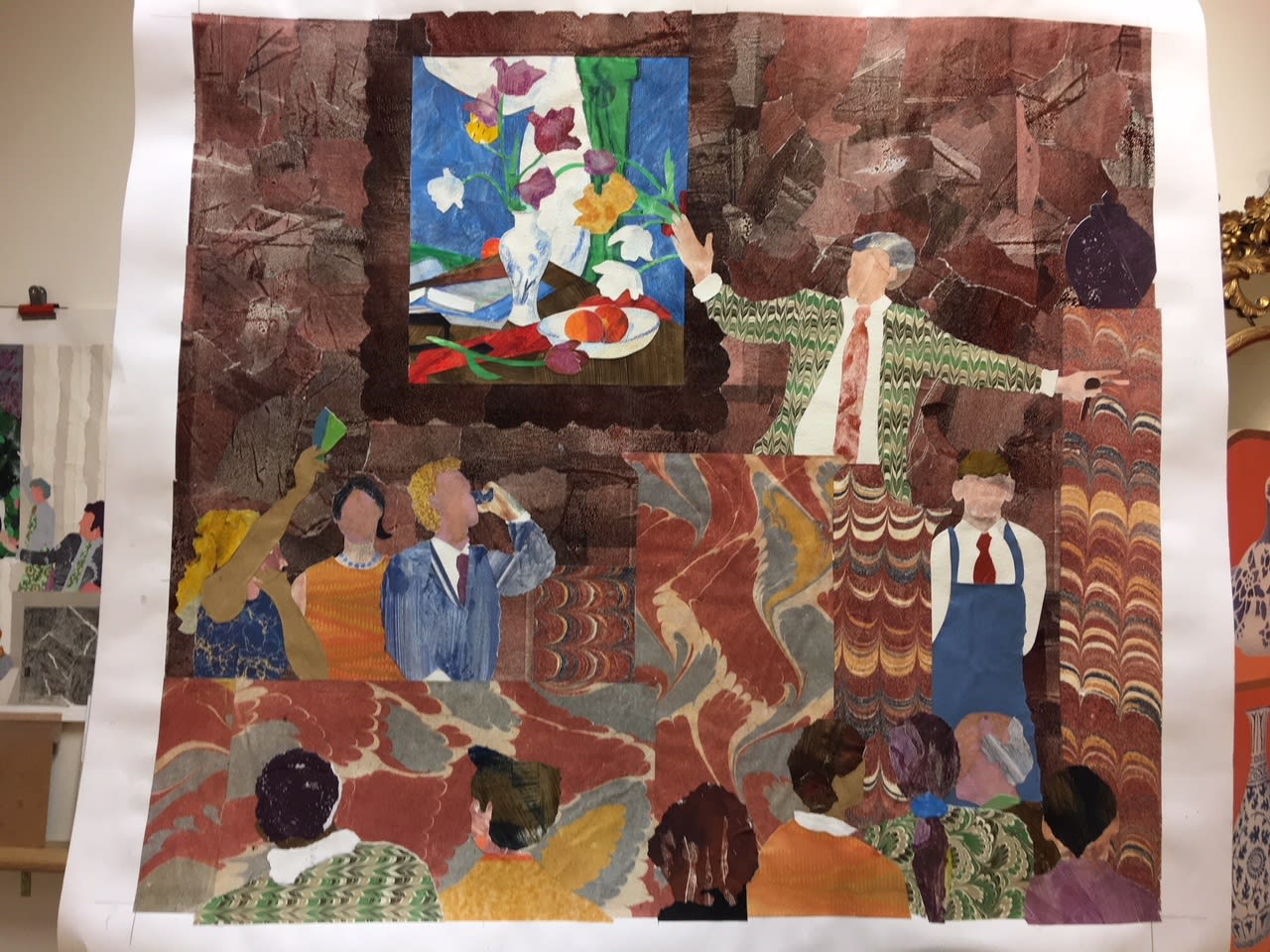 This is a small collage, 16 x 12 inches. Lucia Fontana uses less is more. He packs a punch and so I have only shown one figure, the auctioneer. The papers in this work come from my printmaking efforts.'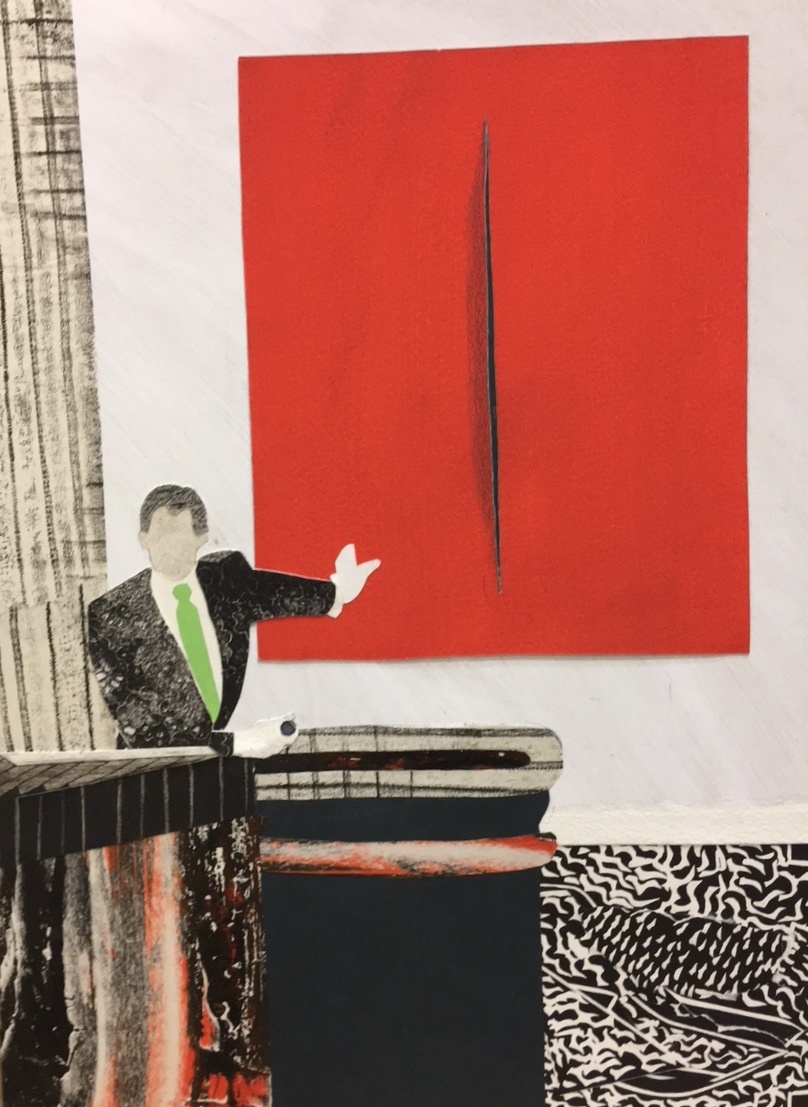 Keep up to date with our artists and fine art galleries in both London and Hungerford by following us on Instagram and Facebook.