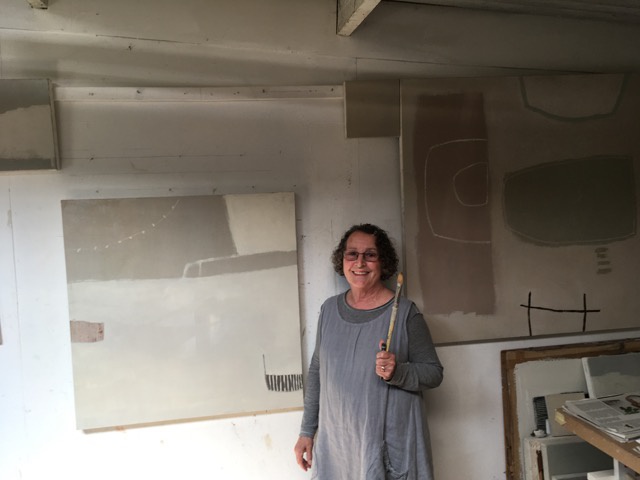 Jenny in her Studio
One of my most enjoyable Summer mornings was spent visiting Jenny Lock who lives close to me in West Sussex.
I eventually found Jenny's delightful cottage tucked away in her seaside hometown and was told to go through a gate where, at the bottom of the garden, the warm hearted and diminuitive artist with a huge talent was painting in her studio. This is a cosy shed full of works in progress and canvases stacked on racks.
I immediately felt cocooned and at home surrounded by her wonderful paintings. Her soft warm palettes and cohesive shapes create works of art that are harmonious and calm. The sea is a constant source of inspiration to Jenny with the ever-changing light and the rich and varied textures of the coastline.
Some believe that the ocean has a calming effect on the human brain. ... Breaking waves, shimmering blue waters and an endless horizon universally attract people seeking calm and renewal and it was this that I found in Jenny's paintings and which made me want to own every one of them!
We are now representing Jenny in our gallery in Park Walk and have a lovely selection of her work available.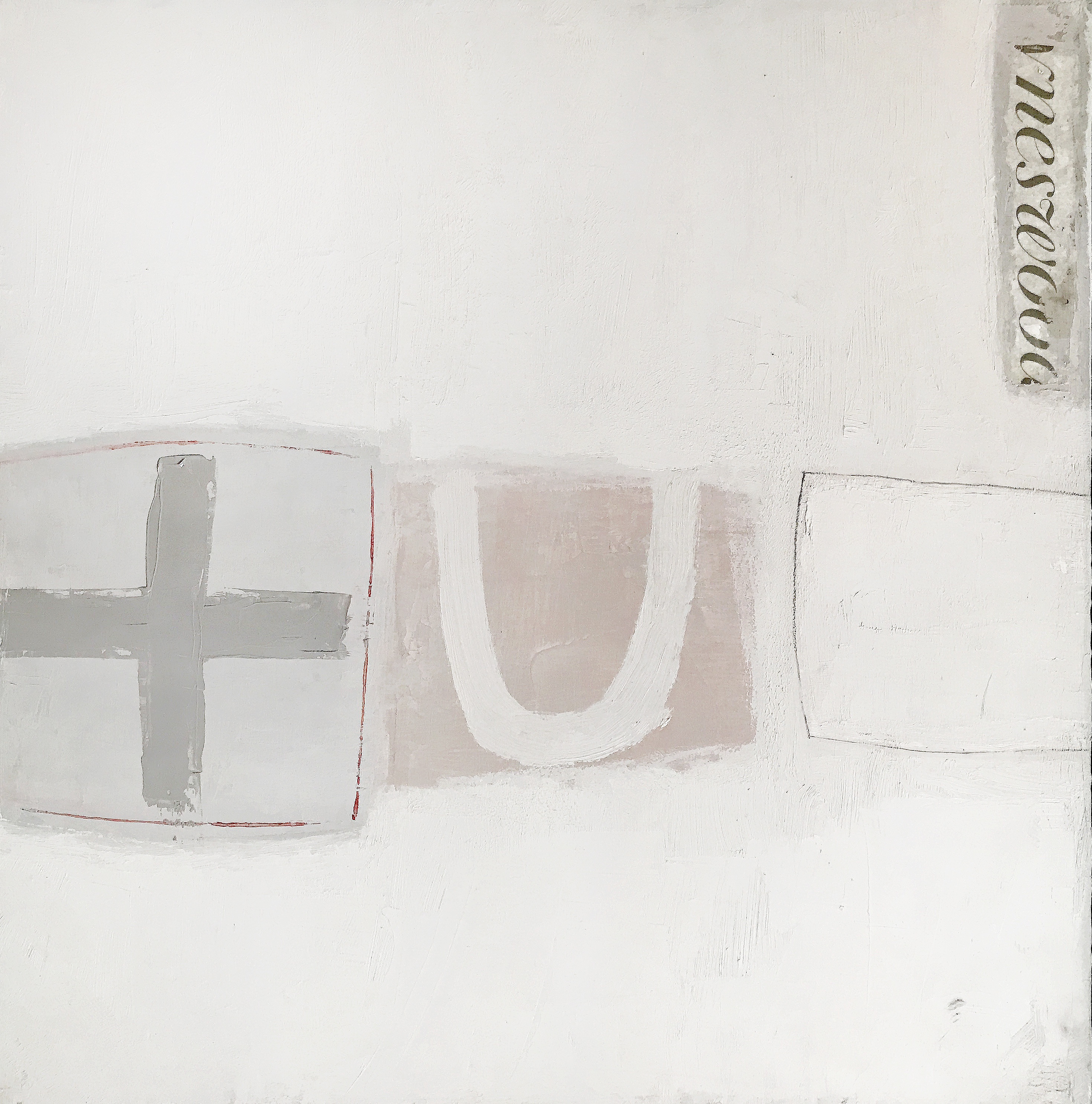 Jenny Lock
Side by Side
Signed
Oil and mixed media on canvas
11 3/4 x 11 3/4 in
30 x 30 cms
£ 1,250.00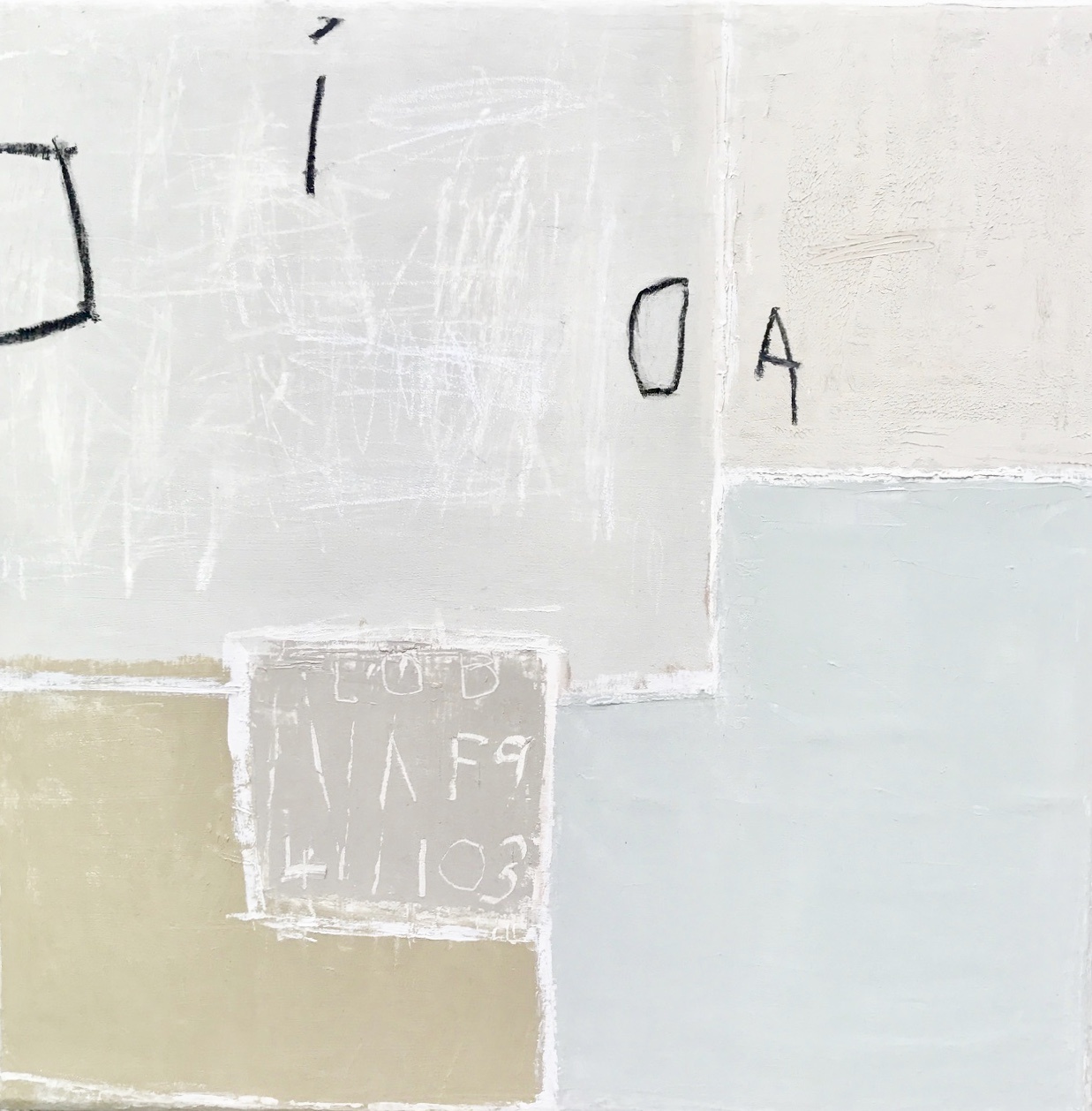 Jenny Lock
Lets Keep it Between Us
Signed
Oil and graphite on canvas
11 3/4 x 11 3/4 in
30 x 30 cms
£ 1,250.00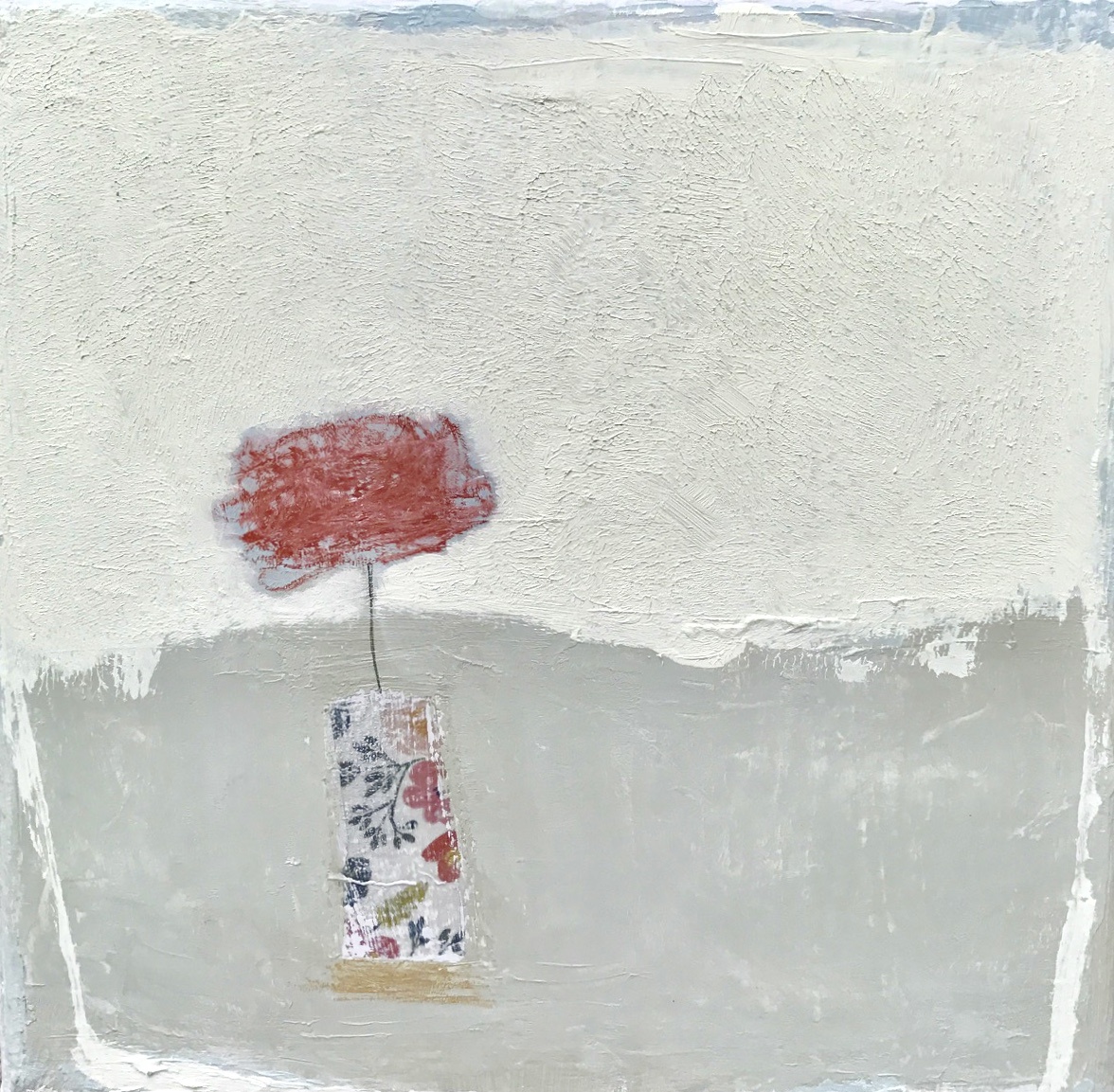 Jenny Lock
Summer at Last
Signed
Oil on Canvas
7 7/8 x 7 7/8 in
20 x 20 cms
£ 750.00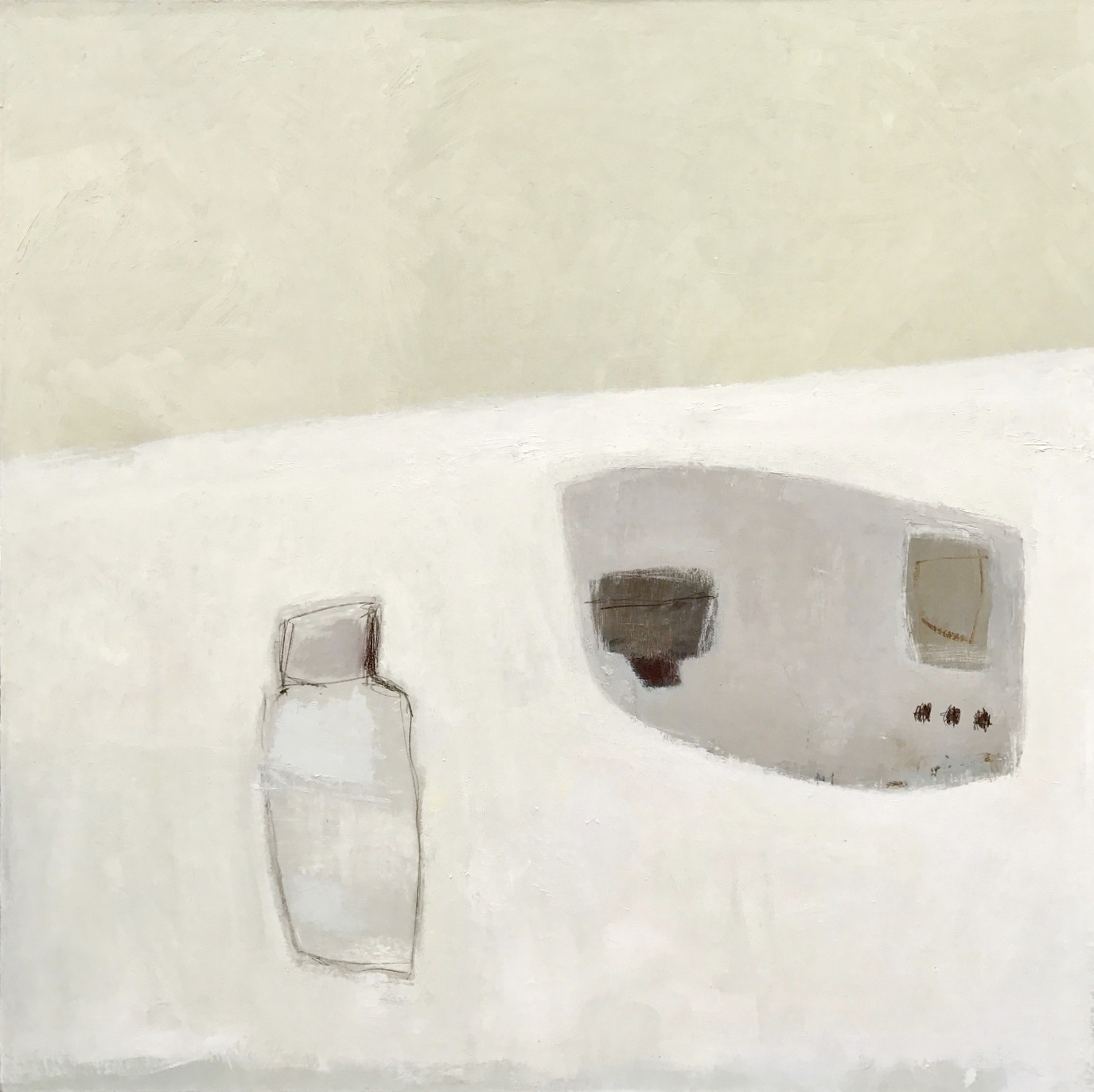 Jenny Lock
Bottle and Tray on White Tablecloth
Signed
33 1/8 x 33 1/8 in
84 x 84 cms
£4,800.00