Clare Granger standing infront of her painting 'Reflections'
Clare Granger's exhibition opened last night and it was wonderful to see lots of young people attending the private view.
So many people love India and Clare Granger is no exception. After travelling in Rajasthan and Kerala she was captivated by the colours, atmospheres and smells. She found the experience totally overwhelming.
On her first day on her recent trip, Clare found a beautiful book in Delhi, with handmade paper. This became her painter's diary and everywhere she went she sketched using watercolours, pens and pencils. It was this that became the inspiration for her exhibition 'Glimpses of India'.
Clare has captured the everyday life of the Rajasthanis with such atmosphere, that even for those that have never travelled to India, it is possible to imagine exactly what it would be like.
Kerala has a totally different atmosphere to Rajasthan and the backwaters are what inspired Clare and her beautiful painting 'Reflections' encapsulates this.
As an artist Clare found that around every corner there was something or someone that she wanted to depict on canvas.
The quote by Arundhati Roy "And the Air was full of Thoughts and Things to Say" completely summed it up for her.
The cacophony of sounds, sights and smells was such a stimulating experience that Clare cannot wait to return to India and in particular to Rajasthan.
She has painted all her life. Her mother is a painter and it was she that inspired Clare to paint and it created a wonderful bond between them.
Clare read law at Cambridge but during that time she took the opportunity to sell her drawings from a little stall that she set up on King's Parade during the tourist season. This was the first time that she started to sell her work and from there she went from strength to strength but not before practising as a solicitor in York. However, it was not long before Clare realised her urge to paint was far greater and she gave up the law and took up her brushes full time instead.
Clare has had several solo shows in her home county of Yorkshire but this is her first solo show in London with Cricket Fine Art.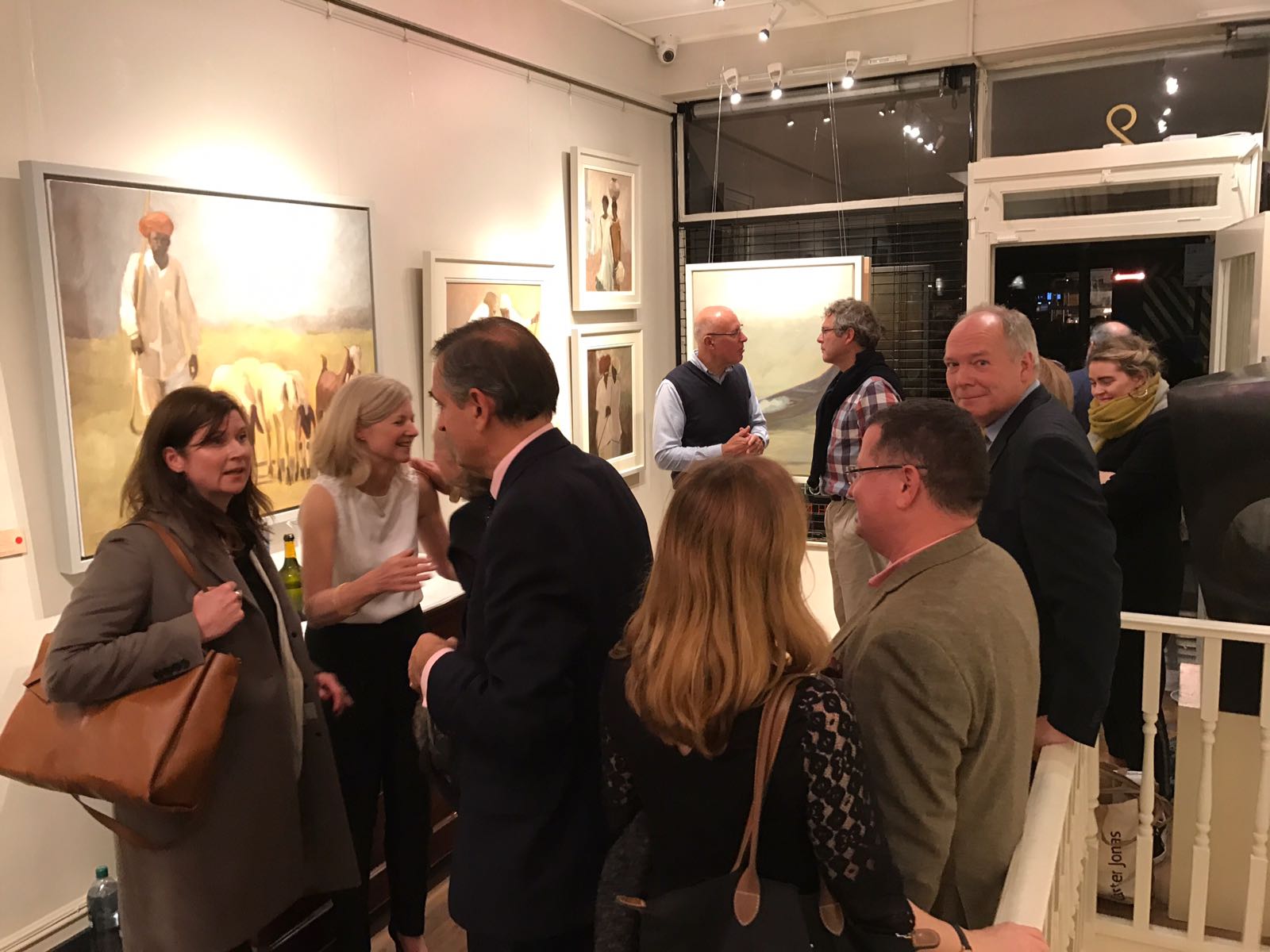 Preview evening 24 October 2017
Washing in the Backwaters, Oil on Canvas, 70 x 70 cm £2,450
Checking the Nets, Oil on Canvas, 70 x 70 cm £2,450
Room for Two, Oil on Canvas, 70 x 60 cm £2,200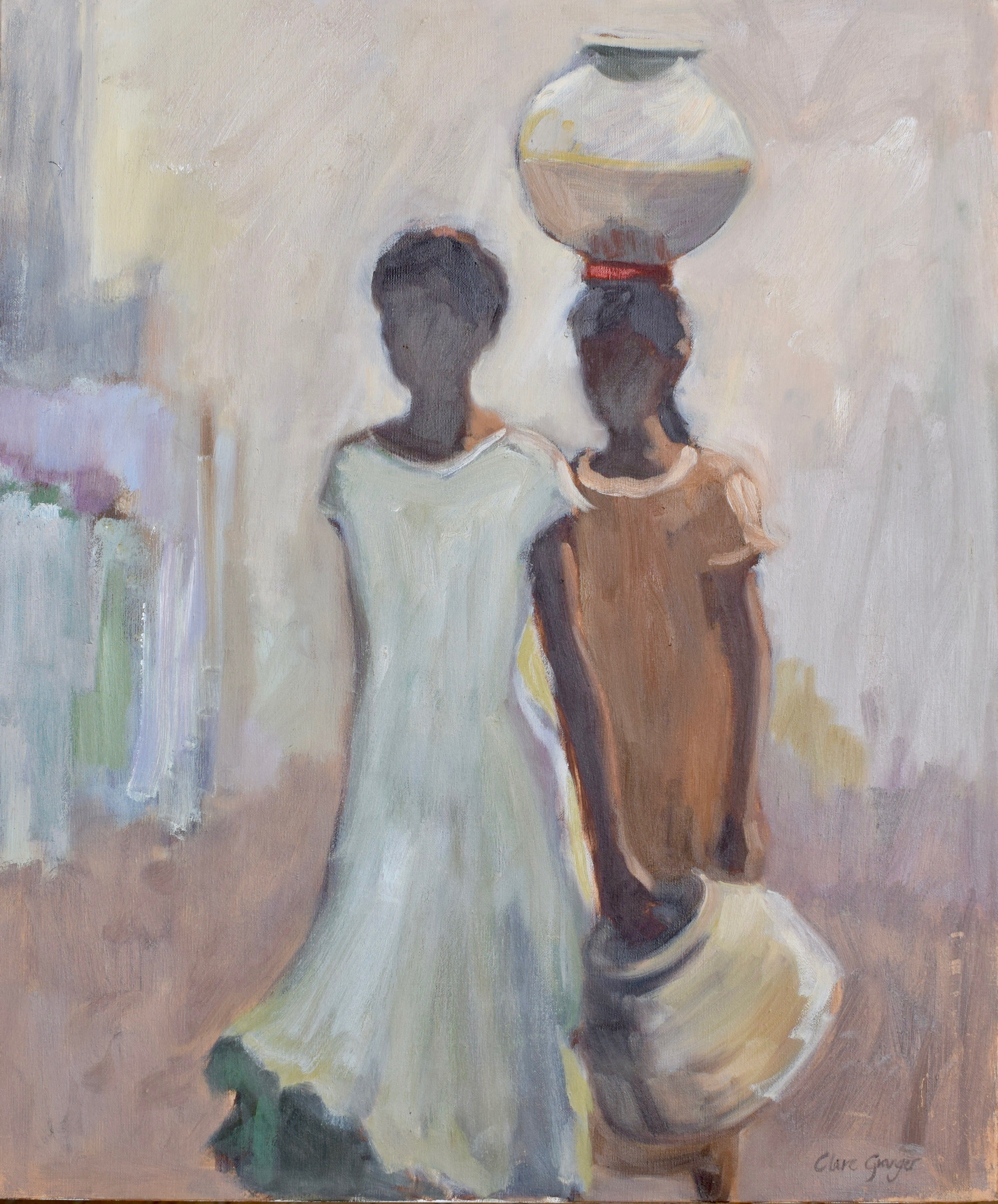 To the Well, Oil on Canvas, 60 x 50 cm, £1,950